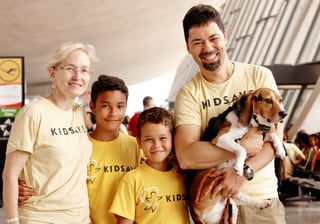 Gladney is excited to share with you an opportunity to host a Colombian orphan this summer in the Dallas/Fort Worth Area.
These children will arrive in DFW in July to live with host families. Kidsave, along with the host families, will help the children find adoptive families in the States.
Interested in learning more? RSVP for an informational meeting on February 10, 2018 from 2 - 4 PM at the Gladney Center for Adoption, 6300 John Ryan Drive, Fort Worth.