11 Year Old, Male, White, TARE #104008
Devin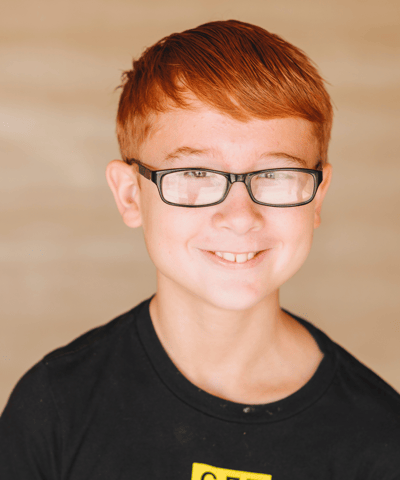 Devin is a Star Wars fan who loves to build with Lego's and blocks and play with Pokémon card. He also likes playing with characters, drawing, and coloring. He gets along well with others. He is generally polite with adults and follows directions. He often keeps to himself but is learning to open up more and have honest conversations. He is learning to put words to feelings. Devin understands that his actions and words can affect others around him, and he is always working on improving his behaviors. He is a very polite young man and respectful. He likes school, and his favorite subject is Science. Things that upset him are loud noises and things happening really fast. Devin wants to be an engineer when he grows up and spends any free time that he has building things. His favorite foods are spaghetti and vanilla ice cream.
Devin's forever family will patiently support him as he learns what it's like to be part of a family who is committed to his needs. Devin's forever family will welcome him with intentionality. His family will ensure he is able to participate in extracurricular activities and encourage him to pursue his various interests. Devin's forever family will provide him with opportunities to keep his hands preoccupied and his mind engaged. Devin simply wants a family – a home environment that loves him. He would respond well to a family with a mom and a dad or a single parent. Devin would do well with other children or as the only child. In state and out of state homestudies are being accepted at this time.
I am a respectful young man who loves to play with Legos and Pokémon. I can't wait to be part of a family who will love me no matter what!
| | | | |
| --- | --- | --- | --- |
| | | | |
| Information Meeting | Choose Agency | Application & Family Home Study | PAT Training |
| You will need to attend an information meeting in your area where you will get the basic information about adopting a child from Texas Foster Care. | Choose a child-placing agency to assist you in adopting a child from Texas Department of Family & Protective Services. | Gladney will help you complete the application process, which includes paperwork, personal references, medical history and a home study. | Parent Adoption Training is a required course for parents who wish to adopt a child from the state foster care system. This three day competency-based program is designed to prepare prospective adoptive parents for the challenges of parenting children that have experienced past trauma. |