6 Year Old, Male, Hispanic
Jeremiah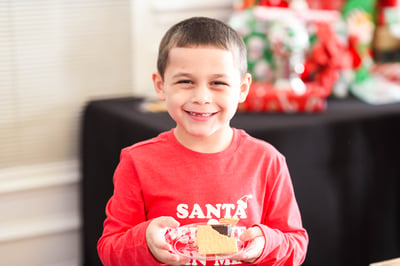 Jeremiah is a very loving, inquisitive yet active boy. He likes to be out in the fresh air playing and having fun. He also loves to play with his video games and with his tablet. He enjoys sports with his favorites being basketball and football. He also enjoys free play with others. He can be quiet sometimes yet when he is comfortable his personality will flourish. He likes playing with his action figures and toy cars. Jeremiah loves to be encouraged as it helps him to focus and build confidence. He is a boy, who thrives when he is praised and rewarded. Educationally, he is open to help and learning his classwork. He likes to be challenged when involved in fun activities. He enjoys going out and participating in events. He especially loves going to play at the park where he can run around freely.
Jeremiah's forever family will provide him with a stable, well-structured home environment. He wishes to have a nurturing and loving home so that he can flourish. His family will be patient, understanding and committed to his needs. His family will be a persevering and loving family who can give him the stability he needs. Jeremiah's family will encourage him as he needs positive reinforcement. He responds to redirection but requires a family that will give him time to gather himself and think through his decisions. Jeremiah can thrive in a home where he can express himself and truly be part of a family unit. His family will be consistent and compassionate toward him as he needs time to adjust to his new surroundings. An unwavering and dependable family will work wonders for him.
Hi! I am Jeremiah and I like to be active and I give great cuddles. I am smart, loving and a great leader.
| | | | |
| --- | --- | --- | --- |
| | | | |
| Information Meeting | Choose Agency | Application & Family Home Study | PAT Training |
| You will need to attend an information meeting in your area where you will get the basic information about adopting a child from Texas Foster Care. | Choose a child-placing agency to assist you in adopting a child from Texas Department of Family & Protective Services. | Gladney will help you complete the application process, which includes paperwork, personal references, medical history and a home study. | Parent Adoption Training is a required course for parents who wish to adopt a child from the state foster care system. This three day competency-based program is designed to prepare prospective adoptive parents for the challenges of parenting children that have experienced past trauma. |