2 Year Old, Male, Hispanic
Luis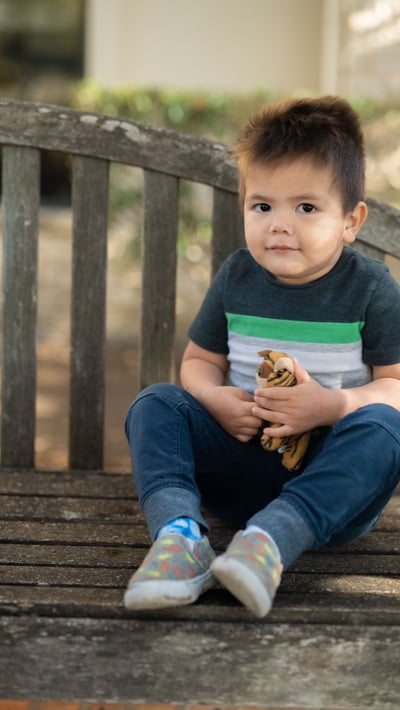 Meet Haida, Yahdir, Luis and Hector, four sweet and fun-loving children. They will be a welcomed addition to any family, filling the home with laughter and love. They are energetic and active and enjoy going on outings and doing indoor activities together. Some of their favorite things are drawing/coloring together and playing in the park. Although they are bonded, Yahdir and Luis enjoy their space and time to themselves. Haida tends to be the parent of the siblings and feels that she must take the role and care for her siblings. The other children usually go to her for support and love when needed. This fabulous sibling group has a great sibling relationship with each other and will be adopted together. They will be a great addition to a loving forever family.

The perfect family for Haida, Yahdir, Luis and Hector would be active and full of life. The children agree they want a family that will do fun things with them, such as sing, dance, play outside, do arts and crafts, sports and family vacations. Haida and Yahdir are big on attending church and would love a family that enjoys praise and worship. Haida, Yahdir, Luis, and Hector's forever family will provide a loving, supportive, patient, structured home.
I am a ball of energy and love playing with cars.
Siblings:
| | | | |
| --- | --- | --- | --- |
| | | | |
| Information Meeting | Choose Agency | Application & Family Home Study | PAT Training |
| You will need to attend an information meeting in your area where you will get the basic information about adopting a child from Texas Foster Care. | Choose a child-placing agency to assist you in adopting a child from Texas Department of Family & Protective Services. | Gladney will help you complete the application process, which includes paperwork, personal references, medical history and a home study. | Parent Adoption Training is a required course for parents who wish to adopt a child from the state foster care system. This three day competency-based program is designed to prepare prospective adoptive parents for the challenges of parenting children that have experienced past trauma. |