11 Year Old, Male, Black/African American, TARE #107471
Ty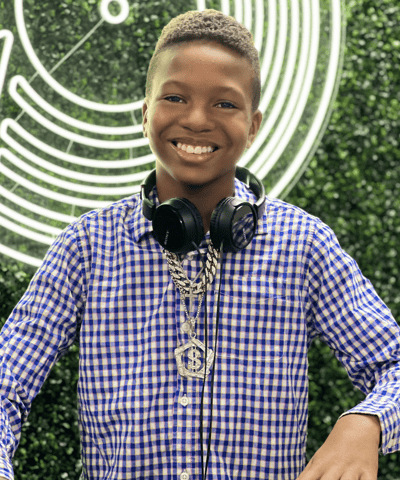 Tyshawnn, "Ty," is a bright young boy who loves reading and was accepted into all honors classes. He is a very active child who enjoys playing basketball, riding his bike, and swimming. Tyshawnn is a bit of a show-off and will love to have you watch as he does tricks on the trampoline or at the pool. Ty is always willing to lend a helping hand, whether for a younger child putting together a toy or helping to set the table for dinner. Ty is very generous and hates to show up anywhere without a gift of appreciation. He is incredibly thoughtful, and you will find him remembering the little things you do or say that you had forgotten. Tyshawnn will be a great addition to a loving and caring forever family.
Tyshawnn's forever family will be comfortable with showing physical affection. He wants someone to hug him goodnight and say, "I love you" too. His family will be understanding the importance of positive reinforcement. It is important that his family is active and involves him in a number of activities, both individually and as a family.
I am funny, smart, and love helping people!
| | | | |
| --- | --- | --- | --- |
| | | | |
| Information Meeting | Choose Agency | Application & Family Home Study | PAT Training |
| You will need to attend an information meeting in your area where you will get the basic information about adopting a child from Texas Foster Care. | Choose a child-placing agency to assist you in adopting a child from Texas Department of Family & Protective Services. | Gladney will help you complete the application process, which includes paperwork, personal references, medical history and a home study. | Parent Adoption Training is a required course for parents who wish to adopt a child from the state foster care system. This three day competency-based program is designed to prepare prospective adoptive parents for the challenges of parenting children that have experienced past trauma. |