We are excited to introduce Nick! Nick was born in 2014 and is 8 years old. Nick is healthy with no diagnosed medical conditions. We have his full profile for families to review who meet Taiwan's adoption qualifications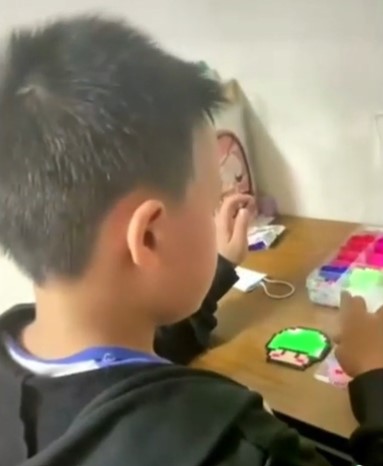 Nick enjoys playing with table top activities and being creative! In a recent video, Nick is working on a bead fusion project which he seems to really enjoy. After he carefully places each bead, he dances excitedly seeing the progress of his project. He also likes to play with Jenga blocks. Those who know Nick describe him as diligent and bold to try new things.
Nick has a close relationship with his foster family, especially his foster mother. Nick enthusiastically tells his foster mother about his day every evening.
Nick is enrolled in elementary school and is in third grade. He also attends an afterschool program to strengthen his English and Math skills. Nick's favorite class is art, where he can be creative and work with his hands.
Are you a family who is excited to explore your creative side with Nick? Ready to enjoy game nights with him? If you think you could be the right family for Nick, please contact us at Superkids@gladney.org to review his profile.
To protect a child's privacy, Taiwan has strict rules limiting public photos of children. To see more photos of Nick, request to join Gladney's PRIVATE Taiwan Waiting Child Advocacy group on Facebook.
*Don't forget to
register
for our next virtual information session to learn more about adopting from Taiwan.*