Gladney's Superkids team has received more information about Addison, and we are excited to share some of her latest updates with you! We also have more photos and videos of Addison that we can't share publicly, so keep reading to learn more about Addison and how to request her profile. [Read her previous advocacy post.]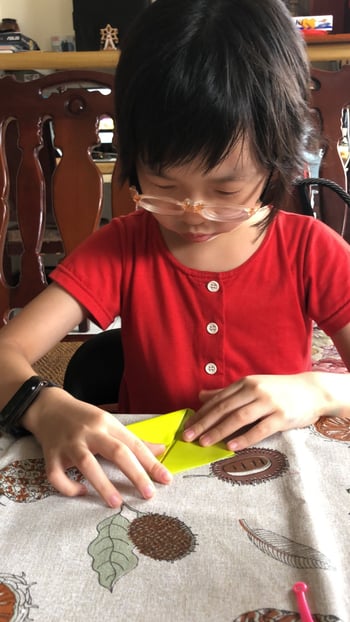 According to her special education counselor, 7-year-old Addison has made remarkable improvements in self-confidence thanks to the support of her teacher and past learning experiences. Most recently, she is learning the concept of money through shopping activities and is training to enhance her muscle coordination and strength through arts and crafts. Addison has an intrinsic motivation to learn and doesn't let her limitations of near sighted and borderline sensory integration disorder prevent her from trying new things. She is currently enrolled in gymnastics classes and focuses on four major exercises: horizontal bar, trampoline, balance beam, and floor.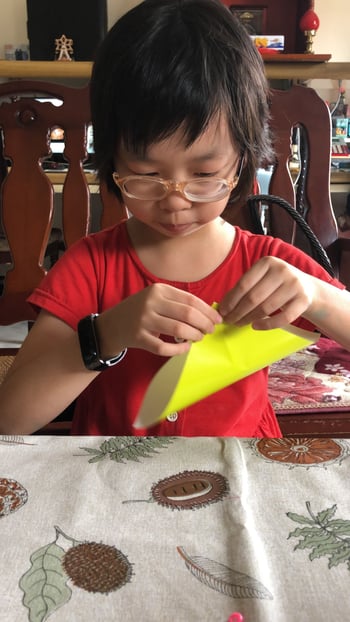 Addison has an excellent relationship with her foster mother. She chats with people and laughs at funny things too. She likes to amuse a younger foster child at home and will protect her like a sister as well. Addison has been receiving extra visual training from her teacher at school. Her teacher reports that she is cooperative and will complete tasks that are required of her, even if she doesn't enjoy them—like writing. She interacts enthusiastically and cheerfully with her classmates and enjoys taking part in activities with adults. When we asked Addison how she would describe herself, she responded beautiful, gentle, and introverted, whereas her classmates would describe her as a kind and generous person, who can be serious in class.
Addison is still waiting for her forever family. Please contact superkids@gladney.org. to inquire about this darling little girl and be sure to join our Taiwan Waiting Child Advocacy group on Facebook to see her photos and videos.