9 Year Old, Male, White/Caucasian, TARE #90578
Chase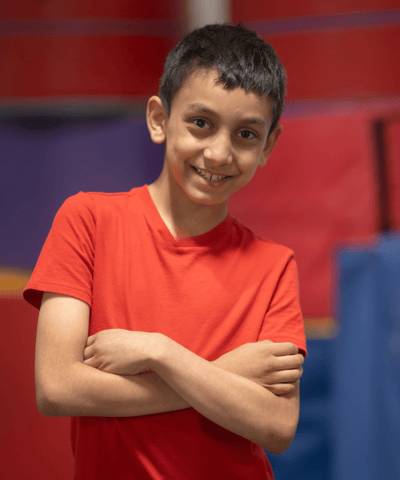 Chase loves being the center of attention! He enjoys being around people and has an engaging personality. Chase has an active imagination and has affinity for participating in creative activities such as dressing up, fingernail painting, and makeup. He likes to color and play outdoors with his younger brother. Chase currently participates in martial arts and he is thrilled by this activity. Chase continues to address peer-relations and establishing healthy relationships. He is learning what healthy boundaries should look like and how to have safe relationships with others. Chase is influential in what his younger brother, who is not a part of this adoption, does. His younger brother looks up to him and likes to copy and mimic what Chase does. Chase is doing well in school. Chase looks forward to joining a forever family where he is able to freely express himself!
Chase will benefit from a two-parent family with a strong and engaging male presence. He needs parents who are patient, understanding, and loving in all moments. Chase responds well to positive reinforcements. Chase will thrive in a therapeutic home trained in TBRI. He will benefit from a home where he is the only child. Chase's family will be supportive of him maintaining a connection with his siblings, who are not a part of this adoption. Chase needs a family who is heavily involved in education and will advocate for his educational needs.
I enjoy spending time with my brothers and playing games.
| | | | |
| --- | --- | --- | --- |
| | | | |
| Information Meeting | Choose Agency | Application & Family Home Study | PAT Training |
| You will need to attend an information meeting in your area where you will get the basic information about adopting a child from Texas Foster Care. | Choose a child-placing agency to assist you in adopting a child from Texas Department of Family & Protective Services. | Gladney will help you complete the application process, which includes paperwork, personal references, medical history and a home study. | Parent Adoption Training is a required course for parents who wish to adopt a child from the state foster care system. This three day competency-based program is designed to prepare prospective adoptive parents for the challenges of parenting children that have experienced past trauma. |