10 Year Old, Male, Black/Hispanic
Kendrick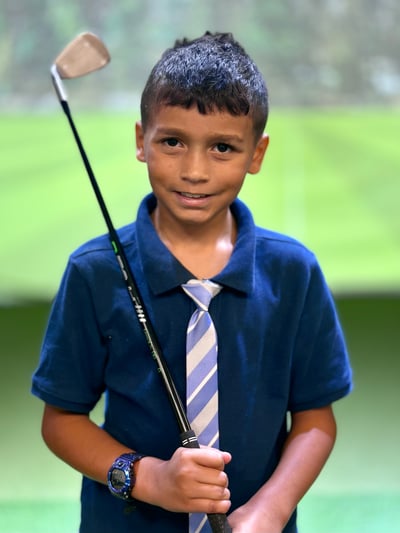 Kendrick is an active young boy. He loves playing outside and riding his bike, and he especially likes to race bikes. Kendrick prefers to always be engaged in something, so it's not often you'll find him sitting around. Kendrick also enjoys playing video games or playing on his tablet. He much prefers to be on the go versus being at home, and he prefers to be around others instead of being alone. Kendrick likes to go to Main Event and play in the arcade and go bowling. He enjoys playing basketball and is improving his skills. Kendrick likes spending time with other people and makes friends easily. He is very respectful and polite, especially to adults. Kendrick wants to be a police officer when he gets older to help aid people in dangerous situations. He likes being around animals and in nature. Kendrick loves peanut butter and jelly sandwiches and wishes he could eat them for every meal.
Kendrick's forever family will be one that is patient and understanding. Kendrick will thrive in a family where he is not the youngest child. He will flourish with a family who is able to devote quality individual time to him. His family will use positive reinforcement techniques with parenting and provide a structured environment with clear boundaries.
I like to play video games and to be outside as much as possible either riding my bike or playing with other kids.
| | | | |
| --- | --- | --- | --- |
| | | | |
| Information Meeting | Choose Agency | Application & Family Home Study | PAT Training |
| You will need to attend an information meeting in your area where you will get the basic information about adopting a child from Texas Foster Care. | Choose a child-placing agency to assist you in adopting a child from Texas Department of Family & Protective Services. | Gladney will help you complete the application process, which includes paperwork, personal references, medical history and a home study. | Parent Adoption Training is a required course for parents who wish to adopt a child from the state foster care system. This three day competency-based program is designed to prepare prospective adoptive parents for the challenges of parenting children that have experienced past trauma. |