9 Year Old, Male, Black/African American, TARE #88558
Kamyri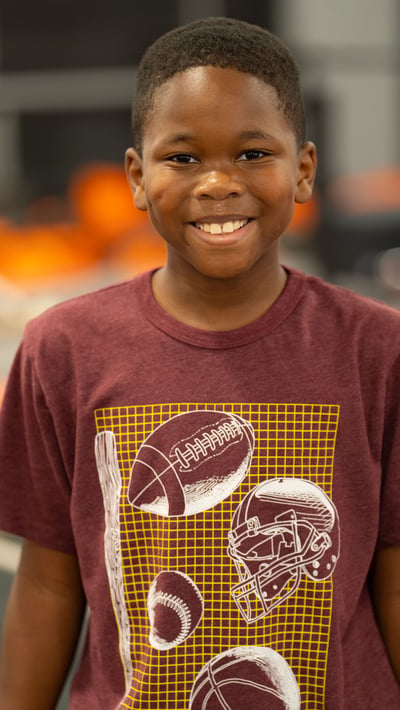 Kamyri enjoys playing with blocks, Legos, and on his tablet. He also likes to watch television. Some of his favorite programs to watch are Paw Patrol, SpongeBob SquarePants, and other cartoons on Nickelodeon. When at home, he enjoys hanging out and playing with his peers. Kamyri enjoys the outdoors, when it's not raining, and also enjoys making artwork. He likes action figure toys also preferably Spiderman. Kamyri considers himself a leader and self starter. Kamyri can draw but likes to draw animated figures along with drawing animals. He also shows a eagerness to help others when needed. Kamyri likes to talk and has no problem with making new friends. Kamyri would be great addition to any family as he wants to have a sense of belonging and he has a warm hearted personality.
Kamyri will benefit from a family who is loving and highly structured. He loves the outdoors, so a family who enjoys being outside will be a good fit for him. His forever family will enjoy spending time together and be loving and caring toward one another.
I like to play outside and play games on the tablet.
| | | | |
| --- | --- | --- | --- |
| | | | |
| Information Meeting | Choose Agency | Application & Family Home Study | PAT Training |
| You will need to attend an information meeting in your area where you will get the basic information about adopting a child from Texas Foster Care. | Choose a child-placing agency to assist you in adopting a child from Texas Department of Family & Protective Services. | Gladney will help you complete the application process, which includes paperwork, personal references, medical history and a home study. | Parent Adoption Training is a required course for parents who wish to adopt a child from the state foster care system. This three day competency-based program is designed to prepare prospective adoptive parents for the challenges of parenting children that have experienced past trauma. |