13 Year Old, Female, Black
Destiny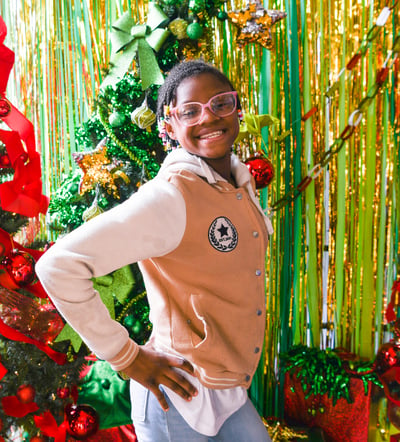 Destiny has an outgoing, energetic, and happy personality. She is artistic and creative. One of her all-time favorite things to do is dance. She is currently a part of the dance team at her school. Not only is Destiny talented at dancing, she is learning how to draw professionally. She recently began taking on learning how to draw. Destiny loves listening to music, especially while dancing or drawing. She says that music takes her to a different place and helps calm her down when she is upset. Destiny does well in school and typically makes the A-B Honor Roll. She enjoys attending school and makes many friends with her outgoing personality. Destiny likes to try new things and is also a part of the soccer team and track team at her school. She hopes to find a family that is supportive of her many talents!

The ideal family for Destiny would be structured and nurturing. They would be supportive of her activities and encourage her to try anything that interests her. The family will need to be trained in providing care to children who have come from traumatic experiences. The family will need to continue all of Destiny's services.
I love to dance, draw, and listen to music!
| | | | |
| --- | --- | --- | --- |
| | | | |
| Information Meeting | Choose Agency | Application & Family Home Study | PAT Training |
| You will need to attend an information meeting in your area where you will get the basic information about adopting a child from Texas Foster Care. | Choose a child-placing agency to assist you in adopting a child from Texas Department of Family & Protective Services. | Gladney will help you complete the application process, which includes paperwork, personal references, medical history and a home study. | Parent Adoption Training is a required course for parents who wish to adopt a child from the state foster care system. This three day competency-based program is designed to prepare prospective adoptive parents for the challenges of parenting children that have experienced past trauma. |