16 Year Old, Male, Black/African American, TARE #107473
Jaqualon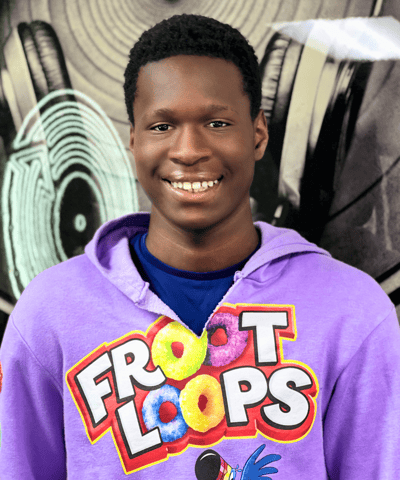 Jaqualon has a very happy and good spirited personality. He is described as being a great listener, kind and well mannered. Jaqualon enjoys watching funny television shows and his favorite show is Anime. He enjoys playing high school football with his friends. Jaqualon is a very good swimmer and enjoys going to the beach when he has the opportunity to do so. He also enjoys playing video games in his free time as it helps him relax. Jaqualon sends text messages to his friends throughout the day and finds much enjoyment in bonding with them through technology. He enjoys listening to music and one of his favorite artists is Rob Wade. Jaqualon also enjoys eating Taki chips like most of the younger generation. He also enjoys eating pizza, hamburgers, and waffles. He is ambitious and has big dreams for the future. He loves social activities and makes friends easily. Jaqualon seeks affection and approval from those whom he trusts. He likes to be congratulated and praised for his accomplishments.
Jaqualon's forever family will be one that is patient, understanding, and supportive, and will nurture his interests. His family will be one that would nurture his interests and social connections and encourage him to pursue his dreams. His family will provide consistency and security in a highly structured, loving environment. His family will help him reach his academic potential and build on his many strengths. Because he wants to maintain his relationships with his siblings, he needs a home that will love and support him unconditionally through his desires. Jaqualon's family will make him feel loved and secure and will give him the reassurance that he is safe. Jaqualon will flourish in a patient and loving family. Jaqualon will thrive with a family that is loving, stable and structured.
I am polite and respectful. I enjoy interacting with my friends my age, playing video games, watching Anime, and playing basketball.
| | | | |
| --- | --- | --- | --- |
| | | | |
| Information Meeting | Choose Agency | Application & Family Home Study | PAT Training |
| You will need to attend an information meeting in your area where you will get the basic information about adopting a child from Texas Foster Care. | Choose a child-placing agency to assist you in adopting a child from Texas Department of Family & Protective Services. | Gladney will help you complete the application process, which includes paperwork, personal references, medical history and a home study. | Parent Adoption Training is a required course for parents who wish to adopt a child from the state foster care system. This three day competency-based program is designed to prepare prospective adoptive parents for the challenges of parenting children that have experienced past trauma. |