13 Year Old, Male, Hispanic
Justin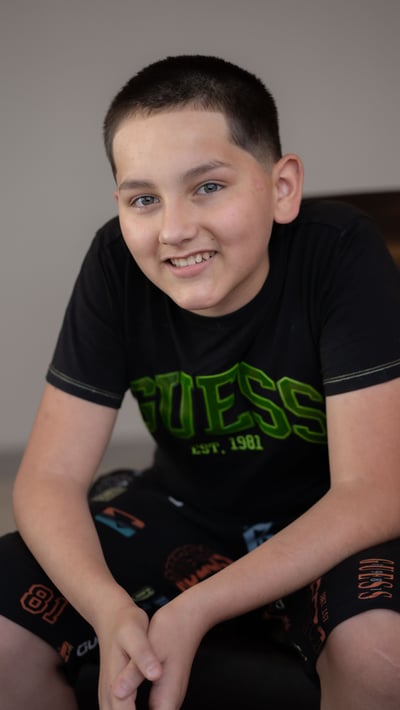 Justin is a caring and joyful child! He initially can be shy towards new people, but he warms up and enjoys being around others. Justin has a great sense of humor and likes to make others laugh. Justin enjoys being outdoors whether it is going for a walk, riding bikes, running, or playing basketball or soccer. Recently, he has started collecting Pokémon and Yu-Gi-Oh cards. Justin enjoys playing video games on his PlayStation or X-Box and states that his current favorite game is a Superman game. He is a great helper around the home and will do tasks without reminders. Justin likes to try out new things and explore his environment. He is involved in his church youth group and likes to spend time with his friends.
The ideal family for Justin will be one who is supportive and caring. Justin has expressed his desire to have both a mother and a father. He will do best with older children in the home but will get along with younger children. The family should have an understanding of the effects of trauma in children.
I love collecting Yu-Gi-Oh and Pokemon cards!
| | | | |
| --- | --- | --- | --- |
| | | | |
| Information Meeting | Choose Agency | Application & Family Home Study | PAT Training |
| You will need to attend an information meeting in your area where you will get the basic information about adopting a child from Texas Foster Care. | Choose a child-placing agency to assist you in adopting a child from Texas Department of Family & Protective Services. | Gladney will help you complete the application process, which includes paperwork, personal references, medical history and a home study. | Parent Adoption Training is a required course for parents who wish to adopt a child from the state foster care system. This three day competency-based program is designed to prepare prospective adoptive parents for the challenges of parenting children that have experienced past trauma. |