11 Year Old, Male, Black
King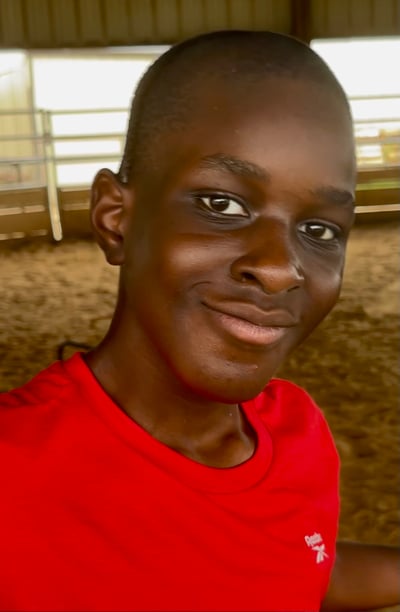 King is a very sweet and happy child. He often repeats what he hears. He is learning new words every day. King likes to take pictures with his electronic tablet. King has some repetitive behaviors, such as spelling his name and saying his alphabet. He laughs when photographing his friends. King really enjoys it! He really likes to play with others. When playing alone, he will play with his toy car, which he loves a great deal. King loves attention very much. King loves eating a variety of foods. He also loves to play video games and listen to music. He enjoys going out to all sorts of events and enjoys being active most of the time. King will make a terrific addition to a loving forever family.
King's forever family will be committed to caring for him long-term. He will benefit from parents who have experience with caring for children. He requires supervision at all times. His forever family will assist him in his learning. He will benefit from a family who goes on outings, as he loves to participate in community events. His family will express love openly. His parents will love, hug, and care for him. His family will give him the attention he wants and needs.
I like to play with my tablet.
| | | | |
| --- | --- | --- | --- |
| | | | |
| Information Meeting | Choose Agency | Application & Family Home Study | PAT Training |
| You will need to attend an information meeting in your area where you will get the basic information about adopting a child from Texas Foster Care. | Choose a child-placing agency to assist you in adopting a child from Texas Department of Family & Protective Services. | Gladney will help you complete the application process, which includes paperwork, personal references, medical history and a home study. | Parent Adoption Training is a required course for parents who wish to adopt a child from the state foster care system. This three day competency-based program is designed to prepare prospective adoptive parents for the challenges of parenting children that have experienced past trauma. |