15 Year Old, Female, White
River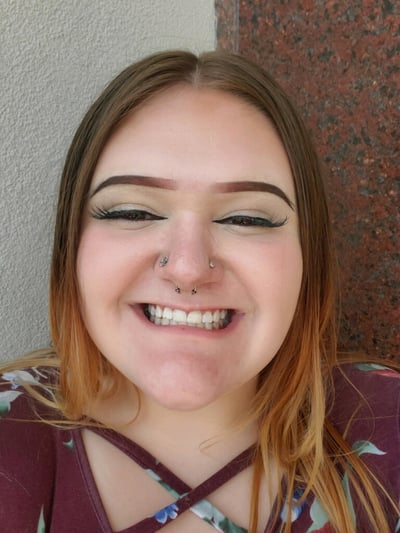 River is a very intelligent teen who loves to draw and create art. She enjoys making art and it is very soothing for her and a way for her to truly express herself. River is also very sociable and loves to spend time talking and hanging out with her peers. She also makes friends very easily, but when she is in a new environments she may benefit from having a lot of encouragement. She will sometimes get nervous that none of the other kids will like her. River is also a very funny teen and will always make jokes and then immediately look at the person to see if they are laughing or having fun as well. It takes her a while to truly warm up to others who takes a parenting role with her. Once she is able to develop trust with a person she is very dedicated towards them and will be very protective of them as well.
River's forever family will be able to accept her for who she is. River wants a smaller family because she will get anxious around a lot of people. River's family will share her interests and also allows her to remain in contact with positive supports.
I am the funniest person in the world, but also the most annoying. I like get know other people and want a family that will want to get to know me.
| | | | |
| --- | --- | --- | --- |
| | | | |
| Information Meeting | Choose Agency | Application & Family Home Study | PAT Training |
| You will need to attend an information meeting in your area where you will get the basic information about adopting a child from Texas Foster Care. | Choose a child-placing agency to assist you in adopting a child from Texas Department of Family & Protective Services. | Gladney will help you complete the application process, which includes paperwork, personal references, medical history and a home study. | Parent Adoption Training is a required course for parents who wish to adopt a child from the state foster care system. This three day competency-based program is designed to prepare prospective adoptive parents for the challenges of parenting children that have experienced past trauma. |