Little did I know December 23rd 2015 (the day before my birthday) would be life changing. I was excited to be starting winter vacation (my husband and I are both teachers). We planned on relaxing, spending time with friends and family and maybe an adventure. An adventure is what we were headed for. On my drive home I received a call from the 817 number that I always dropped everything to answer. I pulled over to answer the phone and we receive the news that we had waited to hear for so long. An expectant mom had chosen us to raise her son. Tears of overpowering joy streamed down my face. A million things ran through my mind. We need to book a flight, get a hotel room, pack. I called my husband barely able to speak and told him that he would be a dad and I would be a mom. The words I waited to say for years. My husband and I announced the news the next day to our families.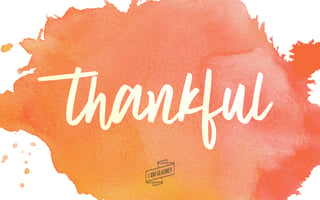 January 1st the little boy that would fill our lives with such joy entered the world. We got on a plane the next day and a few days later met with the woman who gave life to the most perfect little boy. The woman who if we thanked her every day for the rest of our lives for completing our family, it wouldn't be enough. The second I saw him, I knew what instant love was. Still to this day, I need to pinch myself to make sure I am not dreaming. We vowed to love him unconditionally and that is what we will do today and always. Our son will always know where he came from and that his birth family loves him dearly. Thank you to Gladney for providing hope to so many families and for the selfless love of birth families for making this difficult choice. The gratitude that we feel each day is overwhelming!
Share Your Family's Adoption Story
We want to make it easy for you to share your adoption story with us and with other families who are going through this process. If you adopted from Gladney and would like to share your photos and stories, please email adoption@gladney.org.