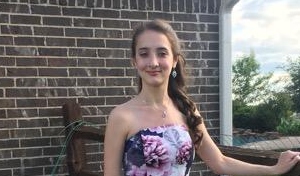 A Gladney Adoption Story
"One morning, my caseworker was on the phone telling me there was a family who wanted to adopt me. I remember crying and feeling shocked and excited at the same time. I was surprised a family wanted a seventeen-year-old as a daughter. How is that possible?
After meeting my new parents, I opened up a little to them and talked about some of my past, which was sorta shocking because I rarely ever tell anyone about it. Something in my heart told me I could trust them. As part of one of our visits, we went to see the movie Tomb Raider, and that's how I came up with my new name: Lara. That was the name of the main character in the movie; and she was strong, incredibly brave, and also very adventurous.