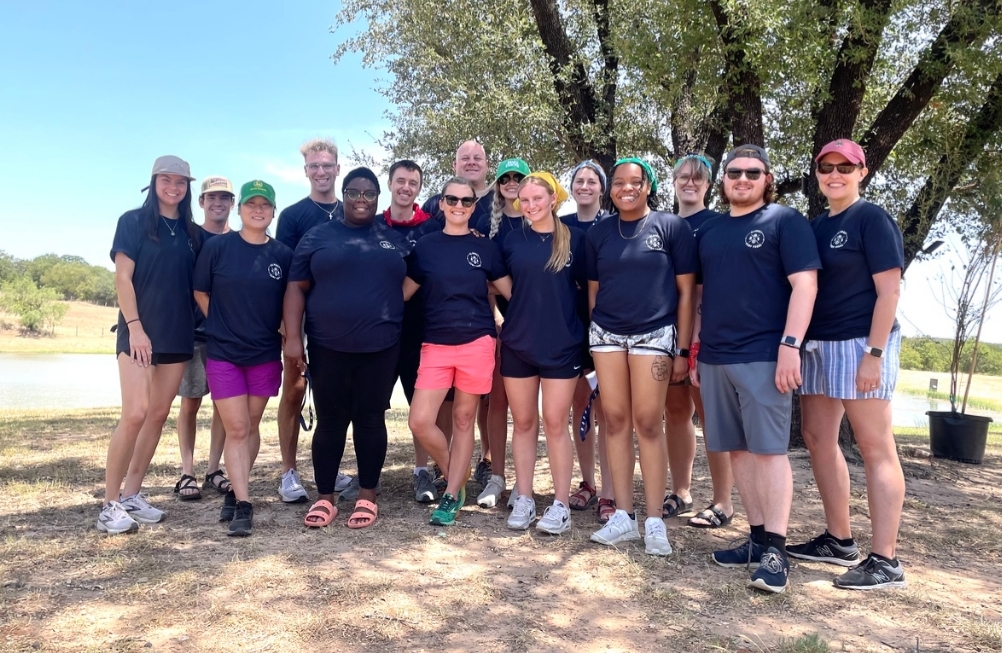 The crackle of a camp fire, the smell of s'mores, fun and games, crafts, and lifelong friendships comes to mind when I think of summer camp. This past summer, I had the opportunity to meet an amazing group of kids through Gladney's Camp Forge and spend quality time with 4 girls as their counselor. The girls in my cabin embraced the "camp life" and had a great time participating in various activities offered, especially pool time. Nothing beats the Texas heat other than a cool dip in a pool! By the end of camp, several of the girls built friendships with one another and were already talking about when they could see each other again. Watching each of the girls bloom and grow over the week was the highlight of my week.

The week long camp was a chance for Gladney adoptees to come together, have fun and build friendships. Children placed through our Domestic Program, International Program, and New Beginning Program were represented at camp. Even though the campers came from a wide range of backgrounds, each have the shared bond of adoption.

Throughout National Adoption Month, I reflect on the importance of supporting adoptees with building their adoption community and how camp is a great option for families. The dedicated time and space for adoptees to meet other adoptees is important, and I am thankful for the opportunity to participate in such an incredible program.