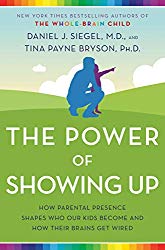 The Power of Showing Up: How Parental Presence Shapes Who Our Kids Become and How Their Brains Get Wired.
This post may contain affiliate links, which means if you click on a link and purchase something, Gladney may earn a small commission (at no additional cost to you.)
As a professional, I've been fascinated by attachment theory since I was in college and wrote at least three major papers on it. I have jumped at the chance to teach that section of our trainings as an excuse to go deeper into the research and learn more myself. And now that I am a parent, I see the workings of attachment every single day with my child, which has made me even more intrigued by it.