How does this work?
Second only to being matched with a child for adoption, the most exciting part of the international adoption process is traveling to bring your child home! It is important to be prepared for this step. And, just like all parts of the adoption journey, Gladney Center staff will be here to guide and help you as you travel to China.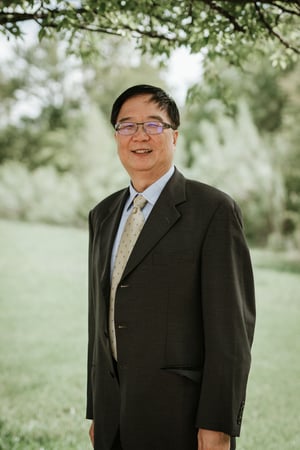 You will be spending two weeks in China to complete your adoption, meeting your child and receiving full physical custody within your first few days in China. Gladney staff begin to focus focus on trip preparation with adoptive parents about 10 -12 weeks prior to their anticipated travel date. The first step is a conference call led by Gladney's VP & Managing Director, Mr. Gongzhan Wu. Regardless if you've been to China many times before, or you've never left the US, you will be on the travel call with other adoptive parents working with Gladney who will be travelling around the same time period as you. The call lasts about 90 minutes during which time Mr. Wu will go over the framework for the two weeks in China.

While the travel call is a group phone call, your actual travel will be with only your family members based on your personal timeline availability to travel. You do not need to wait for a group or to go at a certain time of month. Once you receive invitation and approval from the Chinese Government to come to China to complete your adoption ("Travel Approval" or "TA") from China, your caseworker will request an appointment at the US Consulate in Guangzhou, China for the interview and issuance of a US visa for your adopted child. Although this is the last step of the process in China, this is the basis for the planning of the preceding two weeks.
You will work closely with Mr. Wu to plan every detail of your trip, from plane tickets and hotel rooms to any local excursions you might enjoy prior to or after receiving your child. Mr. Wu will make recommendations and put you in the professional hands of our representatives and guides on the ground in China. Mr. Wu was born in Shanghai, China, and although he has been a resident of New York City for over 25 years, he returns to China twice a year and for extended visits for Gladney and adoption matters, but also to spend time with family and friends. Families that have adopted through Gladney give us excellent feedback about our guides and their time spent in China.

If you haven't traveled outside of the US or to a country where English is not the native language, think about what is important to you as you prepare. Think about the comforts and routines you have at home and how they may be a little different in China. The important focus of the trip is to complete the adoption process and bring your child home safely. At the same time it is a unique opportunity and adventure to learn about and explore new food, traditions and a culture that your family will become a part of and will continue to celebrate with your child.

Once you arrive back in the US Gladney's post adoption team will be your resource for any questions such as inquiries about obtaining birth certificates or social security numbers, but also about matters needing clinical social service support, such as bonding and attachment or difficult behaviors that children use to communicate frustration and anxiety. If you have a concern, the post adoption team is ready to help you, for LIFE! Yes, our post adoption department works with families forever.

Are you ready to travel to China? Who is there waiting for you? Let's begin your adoption journey together!