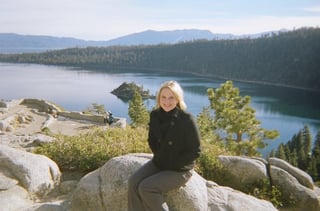 April Fool's Day—yeah--not so funny—this was the day I found out I was pregnant. Same story you hear all the time—I met a guy, thought he loved me, made some poor choices and realized I was pregnant (of course two weeks after he had already dumped me and moved on to his new girlfriend). I was scared. I was 20 at the time, going to college, working as a server, and living with my parents—my parents! What were they going to say—were they going to kick me out on the spot? In tears I told them and in tears they hugged me and told me that we would get through this.
My ex, at first, did not want to believe me. He then tried to say that it was not his. It then turned in to bargaining—if you really loved me you would get an abortion. Wait, this was coming from the same guy who had dumped me for some new girl—right. I told him that I was not interested in abortion. It was an idea that just was not fathomable to me. I felt that, for me, if I was adult enough to have an intimate relationship then I was adult enough to handle the responsibilities of parenthood. One thing seriously wrong with this picture-- I was barely an adult myself.
I went home to discuss, more (and I say that with a tone of exhaustion because I felt that was all I was doing with my parents was just talking) about how I was going to be a parent. My Mother, who was from Fort Worth, then told me about a place called Gladney that she knew about. I remember the first time walking into Gladney—they had just opened their new campus—thinking, "Wow". I was given the paperwork to fill out and I met with my caseworker, Laura.
I did not reside in the dorms. I still went to work and school. I decided quite early in my pregnancy that adoption was the option for me. I then started to think about who I wanted to raise this child. I was introduced to some family friends. They had lost baby while pregnant and were told that they were not able to have children. We met at my parents house, when I was just a couple of months pregnant—this was not your typical Gladney adoption—but it shows just how much Gladney cares and is willing to work with any situation. We talked for what seemed an eternity, he was an attorney and she was in marketing/sales. There was just an ease about us. It just felt right—like love, when you know you know.
Much of the pregnancy was a blur—monthly doctor appointments with Dr. Irwin, school, and work. I had told my co-workers and schoolmates early on. I only remember having issues with one person the whole time. I consider myself lucky in that regard. It was easy to not tell anyone because I did not show until almost the 9th month.
No one can prepare you for labor of what it is going to be like. I actually went into labor, I believe, the night before and just did not realize that was what was happening. I had to take a psychology final the next morning and somehow managed through, just thinking I was having Braxton Hicks. I then met my caseworker for lunch at Chili's where she realized that about every five minutes I was grimacing and asked if I was having contractions. I told her no but she told me we were going to sit there and she was going to time my supposed Braxton Hicks. One hour later—we were on the way to the hospital. He came early the next morning, 1:45 am to be exact. During this time I had contacted the adoptive parents and told them I wanted them to be there at the hospital with me. They were there before my son was born.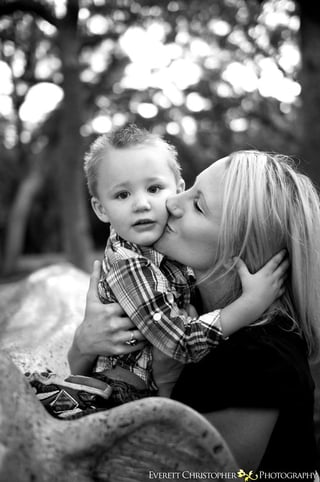 The next two days were filled with more love than anyone can imagine. I spent time with him on both days at Gladney during his transitional period. There were moments where I wondered, "Why can't I do this myself" and it would just hit me like a ton of bricks that I just simply was not ready and he deserved a life that I would never be able to give to him myself. Two days later, I signed, and we had our placement at Gladney. It was bittersweet but perfect. His parents gave me a necklace to always have him close to my heart. Our adoption plan is open. I was given a guideline of what the typical post-adoption talks/visitations were and decided to go with the idea. I received pictures and updates and visitations. I am still in contact with them to do this day—nine years later.
My life has come full circle. I am now finishing my degree in Social Work from the University of Texas at Arlington and as I sit here and type this I am at my desk in Gladney because I am currently an Intern for them now. Life has a funny way of putting us where we need to be. I feel that Gladney helped me through two of the hardest times of my life—once with Clay and now with myself. Adoption is a decision that I have never once regretted to this day. Without Gladney I am not too sure where I or my son would be but I have a feeling that it would be nothing of the life that I am leading today.
Are You Facing an Unplanned Pregnancy?
When faced with an unplanned pregnancy, the thoughts and questions you have about being pregnant and what to do can be overwhelming. That's why we're here - to help you understand every option in this pregnancy so you can make choices that are right for you. That's why we're sharing these videos with you. So take a look, and if you have questions along the way, please ask.
Give us a call at 800.452.3639 and talk with an adoption counselor or complete our contact form and a counselor will be in touch with you.