My name is Tessa, and I'm a Gladney Sibling. If I had to describe myself in three words, I would choose determined, creative, and independent.
To me, family isn't just the family I live with, but it's my siblings' birth families as well. Being a sister means helping my mom and loving my siblings unconditionally. It also means laughing, having fun, always having a friend by my side, and being protective and looking out for my siblings.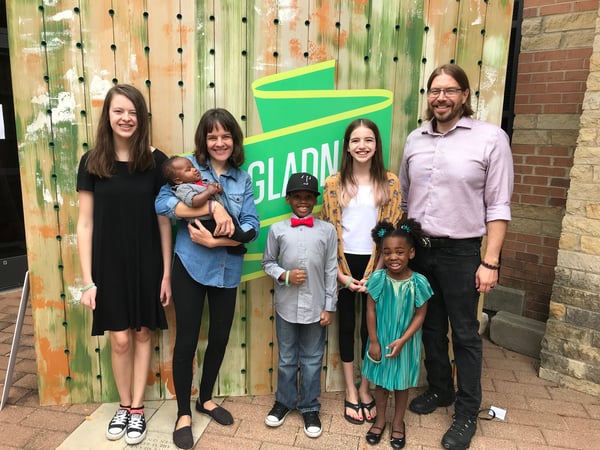 When I think about my family's Gladney story, the memory that sticks out in my mind the most is when my brother Emmett's birth mom walked into the Gladney placement room and handed him to my mom. The wait for him was really hard on my parents, and they had a lot of ups and downs in the adoption process. I was just so happy and relieved he was finally part of our family. Seeing his little face and knowing he was ours is something I will never forget. It meant our family was complete.
I love that we are a multi-racial family and that we aren't afraid to be different. Everyone thinks we are a beautiful family, and I'm really proud of that. If I could share a message with families who are thinking about adopting a child, I would say you need to have a lot of patience. Adopting a child can sometimes take a long time, so make sure you're prepared for that. But it's definitely worth the wait.
These are my favorite things about my siblings:
Ruby – Her personality. She's hilarious and can always make me laugh. She's funny, quirky, and artistic.
Leo – He's really chill. He's calm, fun to be around, compassionate, strong, and shy.
Kiki – I love how outgoing she is. She loves to talk to everyone and is very social, sassy, and beautiful.
Emmett – His smile. I love how he smiles all the time. He's such a happy baby, and he rarely cries. He's cute, lovable, and a miracle.