Nothing is more important than our children, and no role is more significant than advocating for children, especially the most vulnerable children who have suffered abuse or neglect or who have been removed from their biological families.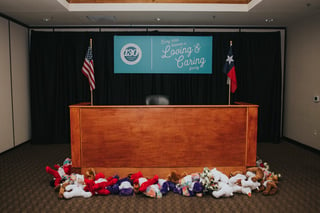 This year, the State Bar of Texas has taken the next step in helping attorneys to better represent and protect these children. With the addition of the Child Protection Law Section, we will see more focused attention on the needs of judges, attorneys, and other child advocates to ensure every child receives the best representation and support possible.
I am honored to have been selected as an inaugural board member of this important section, and I am looking forward to helping forge new paths for children in Texas.
Read more on this initiative on The Texas Bar Blog.