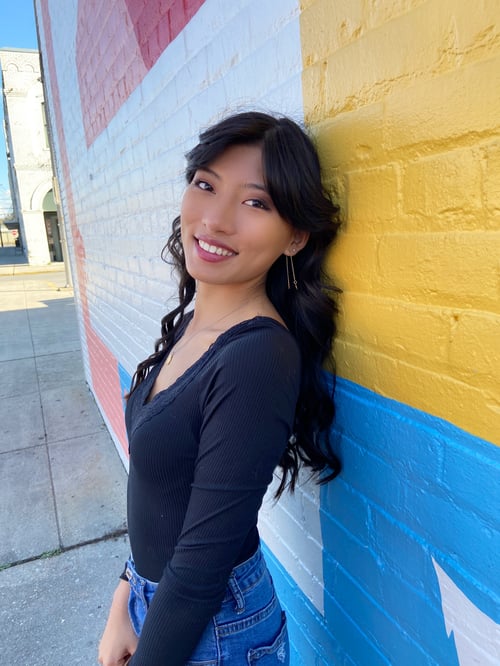 Parent Quote
We arrived in Xi'an at 4:30 pm after two days traveling and met our Anna at 5:30 pm. She looked very serious and had a bad cold. However, once we took her to our room and plunked her in a bubble bath with her Mom. she gave the most wonderful, delighted smile and started giggling! We soon realized she was extremely ticklish and loved standing upright on beds and clapping for herself! She was always hungry and ate almost everything we gave her. Anna has always been bright. loving, and happy to share hugs! People always tell us how lucky she is to get adopted, but we tell them we are lucky because she made us a family!
From the Graduate
Adoption has made me realize that it is okay to be different. It helps me understand other people's points of view and accept them for who they are. Being more aware of people led to my interest in Psychology.
About Anna
Anna is Captain of her high school dance team, track manager, drama club treasurer, and member of National Honor Society and Beta Club. She is part of the core ministry team and graduated from dance after twelve years. Her future plans include starting college in the Fall majoring in Psychology with a minor in Performing Arts.
Write a comment below congratulating Anna on her accomplishments and encouraging her in her future!