Sometimes I wonder what it is like to read our posts as we struggle to relay the unique preciousness of each child. I feel like we use the same words, the same descriptions. Over and over we tell you how blown away we were with a child, how special that child is. But here is the thing, it is true. Each and every time it's true. and if you could just meet the child you would see and understand that. Instead we are tasked with telling you in a few words how special a child is.
All of that to say, Ansil is absolutely amazing! His smile! Oh goodness! that smile just melts your heart! He is a determined little guy who tries hard to do what is asked of him and smiles through it all. He has cerebral palsy and some delays which we will be happy to discuss with interested families.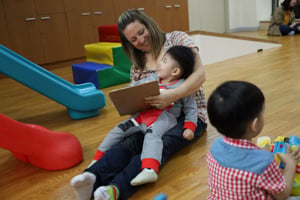 Ansil just turned 3 years old and walks independently with a halting gate. He has a history of seizures, but they are controlled with medication. He follows simple instructions and speaks in 3 word sentences.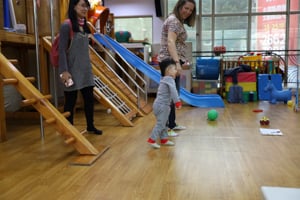 He loved playing with a balloon we had and had us all laughing with his excitement as he chased it around the room. He is an outgoing, affectionate little guy. He has been in a nursing home where he was not receiving services, but had recently moved to Jonah House, where he will receive physical, occupational, and speech therapy. I cannot wait to see the difference in him the next time we meet him!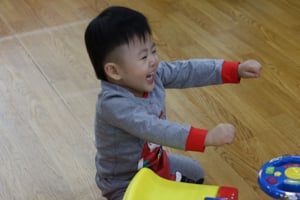 Ansil needs a family! Please contact mary.chapman@gladney.org for more information about him and be sure to join our private Facebook group where we can share photos and videos we cannot share publicly!