Hear From Our Team
We asked our team questions about how they've managed the last year in a pandemic.
Q. What is the biggest lesson you have learned over the past year in your role?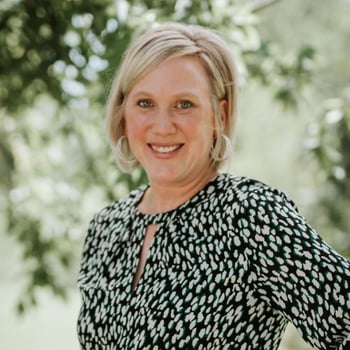 Heather Beasley; Vice President, Human Resources: The past year solidified that Gladney staff members are truly passionate and dedicated to our clients and our mission. They have relied on each other in a challenging time. Gladney has been flexible and accommodating, allowing staff to determine what works best for them to be productive in their role: working in the office, working from home, or a combination of both (while implementing and enforcing health and safety protocols). While the Stay-at-Home order was in effect and ongoing as many employees have been working from home, we realized how grateful we are for our Information Technology team! They had already been trying to lead the organization toward innovative, collaborative, and cloud-based programs. About a year before the pandemic, Gladney rolled out Office 365 for all of our employees. Without the capabilities those programs and apps have, we would not have been able to function remotely. When the Stay-at-Home order went into effect, our IT team transitioned us to be a remote, virtual workforce overnight and started holding weekly trainings, in order to for staff to learn how to fully utilize the programs and apps we have access to and work efficiently and productively. Our Employee of the Year who was honored in October 2020 was our Information Technology Specialist.

Once we had logistics in place for remote working, a need became trying to keep us connected. Gladney's culture is one of our most competitive advantages as an employer. I had to think through the question: How do we sustain our culture when we are not in physical proximity with each other? We have tried to keep communication open through virtual staff meetings and town hall meetings, and we have rewarded staff by mailing notes and gifts cards as a way to keep them motivated. There have obviously still been elements of personal stress and anxiety, and we have encouraged staff members to utilize our Employee Assistance Program as needed. When school started back up in August, Gladney hired a former teacher to come to our campus and assist employees' children with their virtual classroom video calls and schoolwork. The classroom was set up in a large meeting space on campus, so the students and teacher could socially distance. Having this option available enabled employees to be able to focus on their work and not have to juggle helping their children with schooling at the same time. It was a thoughtful investment that meant a lot to our employees.
Let us know what your biggest lesson learned has been this past year by commenting below.