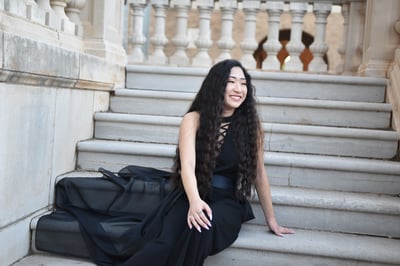 Parent Quote
Just hours after flying into Guangzhou, China we were leaving the white swan hotel and onto the next step of our journey. With great anticipation, we waited with other Gladney families to meet our little girls. We were overjoyed and overwhelmed by the love we felt in our hearts for our little quiet bundle as if in a dream, Audrey Claire Meiying was finally in our arms. Nothing could ever prepare you for that moment, no words could ever adequately describe it. She made us parents. We were a family. Forever.
From the Graduate
Adoption means starting a new life with a new family that loved you the second they laid eyes on you. It is beautiful to see how forever families like mine are blessed through adoption. My life is filled with a family, a church, and a community that loves and supports me, I have dreams of the journeys I have yet to travel, and good ol' texas sweet tea. I can't imagine my life anywhere else other than here in Texas where I have freedoms and opportunities I never would have experienced in China.
About Audrey Claire
Audrey graduated from Levelland high school, in Levelland, TX in May of 2022. Throughout high school she has been involved in the National Honor Society, Young Emerging Leaders of Levelland, production crew, and served four years on the yearbook staff, and three years as editor. She lettered in cross country, ran track, and participated in FFA. She has grown up in First Baptist Church where she has been a part of youth, teaching preschool class, worked in the library, volunteered for Project Faith Formals, and served in vacation bible school in many capacities. Audrey plans on studying cosmetology & business while attending South Plains College in Levelland, TX.
Write a comment below congratulating Audrey Claire Meiying on her accomplishments and encouraging her in her future!