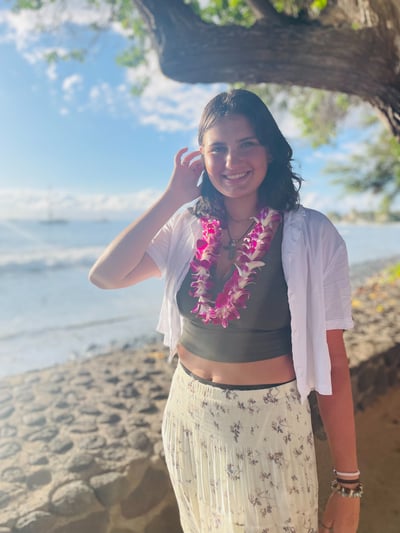 Parent Quote
Seeing Hannah for the first time and then holding her is a cherished memory. She was wearing a little pink dress and matching pink tennis shoes and our hearts almost exploded with joy! We had waited so long to meet her and at that moment all the waiting made sense. She was inquisitive and content and took to us immediately. Her laugh was infectious then and still is! She was an answer to many prayers that day in the courtroom and is one of our greatest blessings. Our hearts are so full of love for Hannah!
From the Graduate
Being adopted means having a family to go home to every night. Having adoption as part of my story has helped me be more vulnerable to others that don't have what I have because I could have been them. To have a family that loves me and supports me is such a rare quality in my life. Most people coming from my situation would be so blessed to have what I have, and I am forever grateful that Gladney helped me to have a family so that I could thrive in life.
About Hannah
Hannah has been a four-year Varsity member and Team Captain of her high school Swim and Dive Team. She participated in the National Honor Society as well as the National Social Studies Honor Society. She completed approximately 200 volunteer hours throughout her high school years. She will be attending Texas A&M University this fall to major in Kinesiology and Exercise Science.
Write a comment below congratulating Hannah on her accomplishments and encouraging her in her future!