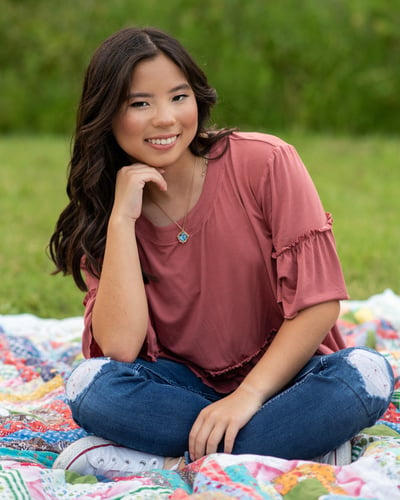 Parent Quote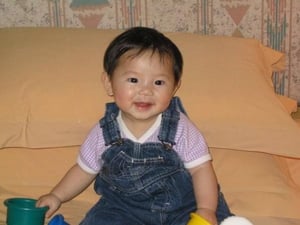 The day we met Katie was surreal. It was the first-day government buildings reopened after the Chinese New Year holiday and was freezing cold outside. Katie was tiny, bundled in her puffy red jacket and pants and her little cheeks were so red. She was placed in my arms and didn't make a peep; simply watched with wide eyes. Katie never cried, but a single tear slipped down her cheek. For two days, Katie quietly watched, never letting go of her little purple cup. On the third day, she graced us with her biggest smile; and just like that, we were a family.
From the Graduate
Adoption has given me so many wonderful experiences. Sometimes I wonder what my life would have been like if I hadn't been adopted. I'm sure I wouldn't have gotten to join National Charity League with my mom, and I probably wouldn't be able to pursue my dream of becoming a veterinarian. I'm thankful for my mom and dad and for all of the opportunities that I have had so far. I'm excited to see what's next.
About Katie
Katie's accomplishments include membership in the National Honor Society, National Technical Honor Society, Mu Alpha Theta (Math Honor Society), and the varsity track team as a pole vaulter. Before learning to pole vault, she was a competitive USA gymnast and the Texas State Floor Exercise Champion in 2019. She is a member of the National Charity League and has volunteered 1250+ hours in her community. She recently received her Certified Veterinary Assistant certification. Katie plans to attend Angelo State University and major in Animal Science along the Veterinary Medicine track. Her goal is to ultimately become a small animal veterinarian.
Write a comment below congratulating Katie on her accomplishments and encouraging her in her future!