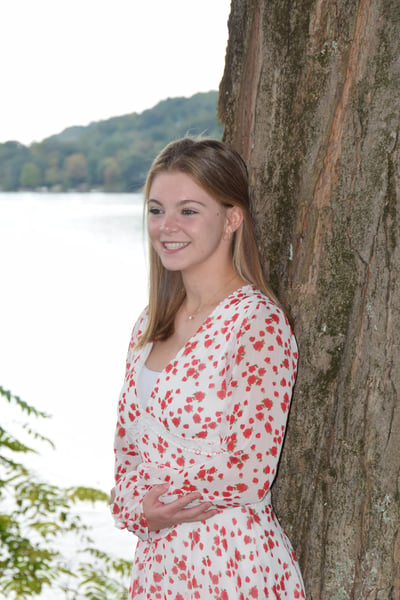 Parent Quote
We were invited to be at the hospital when Kyra was born. It was a special gift that we will always be grateful for. Her birth mother was so brave and loving. The hospital was very accommodating to us as adoptive parents, and the Gladney staff was supportive to us all. The first time we laid eyes on Kyra we felt our hearts pound in a way we hadn't felt before. The cumulation of emotion from years of infertility and our adoption journey flooded over into joy. She was perfect. We wanted nothing more than to hold her and love her and never stop. Thanks to Gladney that dream became a reality.
About Kyra
Kyra grew up and attended high school in Connecticut where she graduated with high honors and distinction. She participated in Odyssey of the Mind, the school drama program, and sang in the chorus. She later led the school rock band. She played a variety of sports and managed the teams for varsity basketball and baseball. Kyra volunteered many hours helping children and adults with disabilities learn to waterski. She plans to major in Psychology at Elon University in North Carolina.
Write a comment below congratulating Kyra on her accomplishments and encouraging her in her future!