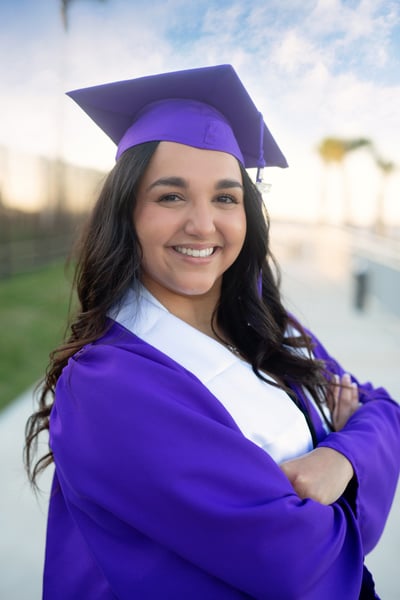 Parent Quote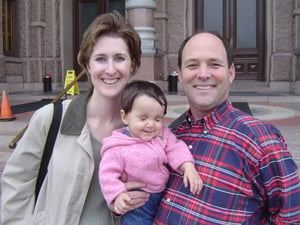 Overwhelming! The first time I saw Yelena, I was overwhelmed by the complete and total love that I felt for this child. Then we had to leave her in Russia to wait for our court date. I was overwhelmed by the pain that I felt in my soul as we drove away from the orphanage. Two months later, we flew back to Russia for our court date, which was an overwhelming emotional experience. The next day we got to pick her up from the orphanage, which filled me with overwhelming joy and love to finally have my sweet daughter for keeps!
From the Graduate
I was born on 2/25/2004, in Ryazan, Russia, and adopted by my family on 12/21/2004. I thank God every day for my birth parents because I wouldn't have the life I have now if it weren't for them. My parents are by far the biggest role models I have. I lost my father in 2020. Even though he was only here for 16 years of my life, he showed me the love a parent should give a child. I will forever love and be grateful for my dad. My mother has poured the greatest amount of love and support anyone has ever given to me; for that, I am forever grateful. I often think about what would happen if I was not adopted, and honestly, I cannot imagine it. I am blessed by God for gifting me such a good life.
About Yelena
Yelena is graduating from Port Neches-Groves High School, where she has been a student body officer, a student council officer, and a member of the National Honor Society. She has also been very active in the youth group at her church, The United Methodist Temple. Yelena plans to attend Lamar University in the fall, majoring in Business.
Write a comment below congratulating Yelena on her accomplishments and encouraging her in her future!