The first weekend in May is a special time for Gladney and Gladney Families because it is the annual retreat for the Gladney Family Association (GFA) leaders. Gladney adoptive parents and adult adoptees come from all over the United States to connect, learn, and discuss how to better fulfill Gladney's Family for Life promise in their home communities, in addition to building lifelong friendships. This year, like so many other things in our lives, we took the GFA Leadership Equipping Retreat to a virtual model. On Saturday, May 2nd, Gladney Ambassadors gathered around their computers for a full day of education and collaboration. Their passion for and commitment to advocacy mean the future for Gladney Families looks bright.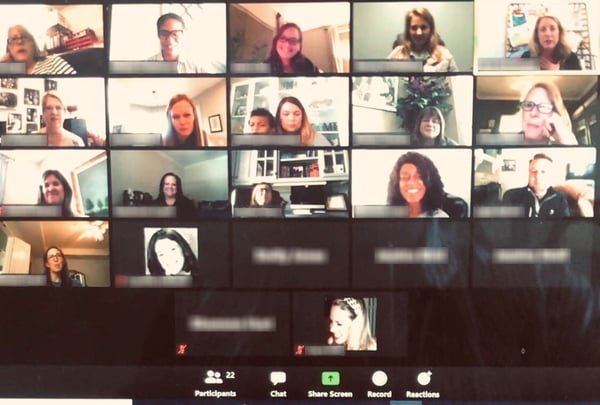 You may be wondering, "Am I part of the Gladney Family Association?"

If you are an Active family in the adoption process with Gladney, a Gladney adoptive parent, or a Gladney adult adoptee, the answer is a resounding, "Yes!" That means you are part of the largest network of families who share the story of adoption across the United States. From New York City to Tacoma, from Denver to San Antonio, from San Francisco to Charlotte, this network connects all of you. You are part of the Gladney Family Association.

The next question is, "How can I get involved?"

We need YOU, Active Gladney families, Gladney adoptive parents, and Gladney adult adoptees to be Gladney Ambassadors right where you live. We define Ambassadors as connectors--people who will connect Gladney families and adult adoptees to each other and to Gladney, connect Gladney to your community, and help build up a community of Gladney families and adult adoptees in your area, with the support of Gladney and other Gladney Family members. Ambassadors will give other members of the Gladney Family opportunities to share their stories, provide/receive mentorship, form friendships and social connections, and advocate for and support the mission of adoption.

E-mail Luke Byford if you are interested in being a Gladney Ambassador in your area.