Have you ever wanted to learn how infant adoption works? We encourage you to explore your adoption options with Gladney Center for Adoption.
On March 8, 2018 from 5 to 6 pm Ashley Whiteside, Domestic Adoptive Parent Manager, is hosting a free Domestic Infant Information Session.
Below are just a few important areas we will touch on
What Gladney can do for you
Learn about the adoption process
Financial aspects of adoption - what resources are available to you
Understanding next steps and how to begin your journey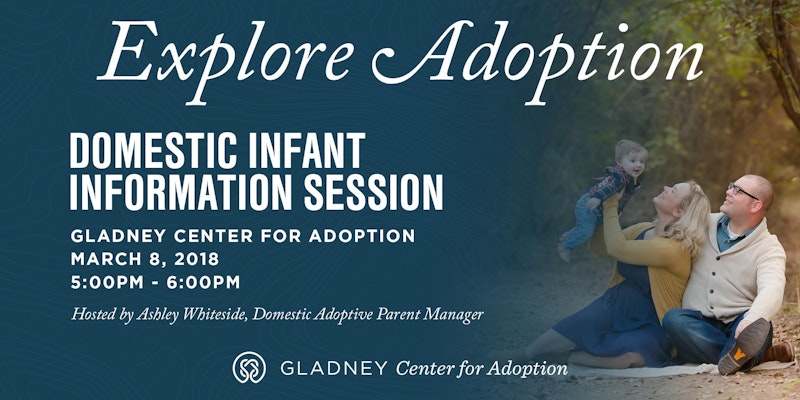 Be sure to RSVP for this casual and relaxed overview of Gladney's services and adoption process.