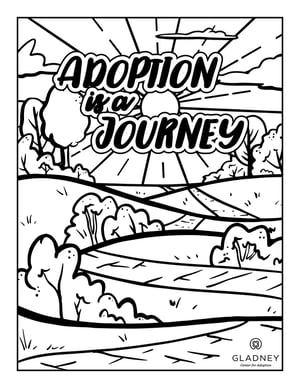 On the lookout for activities for your kids? We have some new coloring sheets as a gift for you! Really, they're not just for kids—coloring is a fun and calming activity for adults, too.

We hope these bring a bit of joy to your day and give you the opportunity to be creative, reflect on special memories, and dream up how you want to spend your time when you are able to be out and about with others.

When you read these phrases, who comes to your mind?

Adoption is a Journey
Share Hope
Now and Always
Better Together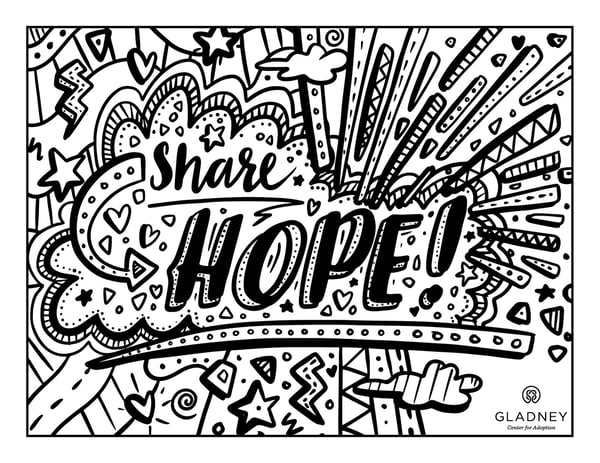 We encourage you to color a picture and send it to that person. Take a picture and text it them, or go old school and send the original to them by snail mail. That would make for some happy mail! Please share the love and connect with others—let them know they are on your heart and why the phrase brought them to your mind. Print, color, and share to your heart's content.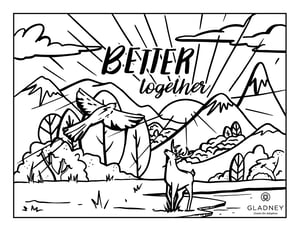 We cannot wait to see your creations! Post pictures of your completed artwork on social media using the hashtag #WeAreGladney, or email pictures to adoption@gladney.org. We will share them with the rest of the Gladney Family on social media.

We want to send a big thank you to Kristen Soble ART CO., who designed these for us. Happy coloring!