Gladney Center for Adoption Celebrates Blossoms Awards Dinner and Edna Gladney Bronze Bust Unveiling by Artist Linda Stinson
Gladney Press Release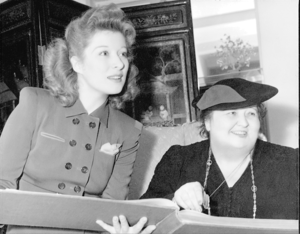 (Fort Worth, TX)--The Gladney Center for Adoption is preparing to celebrate "The Blossoms Awards" on April 4, 2019, at the beautiful 4 Eleven event venue in the Near Southside area of Fort Worth. The Blossoms Awards is named after the 1941 film Blossoms in the Dust. The film introduced the mission of finding forever families for children to audiences around the world. From the very beginning of the event in 1964, Blossoms has been about advocacy, education, and collaboration. It has been a way for Gladney to connect with the surrounding Fort Worth community and celebrate the mission of adoption.
This year Gladney will be honoring the legacies of our modern-day adoption advocates with a red-carpet experience. Additionally, Gladney is excited to unveil a very special bronze bust of Mrs. Gladney by artist Linda Stinson.
Stinson has art pieces in museums and hall of fame galleries throughout the United States. After collecting many photos and reading Edna's life story, Linda began the long creative process of sculpting Edna in the summer of 2018.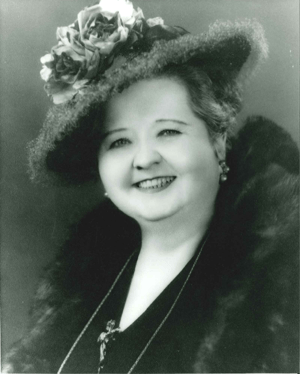 The piece stands 5'3" tall, the same height of Edna Gladney. Although a hat was not in the original plan, Linda said Edna kept telling her "I need a hat." Linda "listened" and the sculpture is wearing one of Edna's signature hats. The pedestal contains a bronze base relief panel with 66 leaves, each leaf represents 150 babies that were adopted during Edna's time of service at the Gladney Center. Each of the leaves have a birth date and baby's name etched in them.
Gladney is proud and excited to present this year's Blossoms honorees:
Blossoms Awards:
Award for Outstanding Corporation in Adoption Advocacy: Frost
The Award for Outstanding Corporation in Adoption Advocacy acknowledges a corporation that stands out among the rest as having an adoption-friendly work environment. From the ways in which the corporation donates their time, resources, and funds to the way that they treat their employees, this corporation is ahead of its time in acknowledging that family can look many different ways. With corporate prestige comes community responsibility – this corporation models that responsibility in a way that is inspiring.
Award for Outstanding Organization in Child Welfare: National Council for Adoption, accepted by Chuck Johnson, President & CEO of NCFA
The Award for Outstanding Organization in Child Welfare honors the unwavering support of an organization that has partnered with Gladney in supporting, advocating for, and educating others about child welfare. Without partner organizations, Gladney could not improve the state of child welfare in our city, state, and nation. Creating lasting change within the landscape of adoption and foster care is something that requires the efforts of many individuals, many lawmakers, and many agencies.
Award for Outstanding Family in Adoption Advocacy: Stephenson Family
The Award for Outstanding Family in Philanthropy acknowledges impressive advocacy efforts from multiple generations within a family. From supporting Gladney's cause philanthropically to educating the surrounding community about adoption – this family has made a lasting impact for Gladney and for the broad culture of adoption. So many Gladney trailblazers have proven that it only takes one individual, one family, one agency to impact thousands of lives.
Award for Outstanding Educator: Dr. David Cross, Karyn Purvis Institute of Child Development at TCU
The Award for Outstanding Educator applauds the leaps and bounds that have been achieved in research and education on child welfare, adoption, parenting, and trauma. Gladney is better because of the available tools and research that we have been able to not only apply internally with staff, but to offer as a resource to our families. Adoption is a lifelong journey, and it changed forever when we started providing education and support to our families before, during, and after their placements. Research on trauma-informed parenting is, without a doubt, one of the most impactful innovations in child welfare.
Award for Legislative Advocacy: Heidi Cox, General Counsel & Executive Vice President, JD at Gladney Center for Adoption
The Award for Legislative Advocacy represents the immense steps that have been taken to impact adoption laws in our country. It all began with Edna who fought tirelessly to advocate for adoptees and fight for their rights to be acknowledged as 'legitimate' members of society and as heirs of their adoptive families. With a multitude of legal topics that impact our cause, it is imperative that lawmakers understand the variety of issues that exist in any given adoption situation and give adoptees, adoptive parents, and birth parents a voice.
Leslie Amend Award: Gladney Family Association, accepted by Ashley Stern, GFA National Council President
The Leslie Amend Award was created in 1995 and is presented annually to an outstanding volunteer who best exemplifies Leslie's spirit and commitment to Gladney and all members of the adoption triad.