The Gladney Center for Adoption Acquires Adoption.com
This will expand Gladney's reach to vast national and international audiences and enhance Adoption.com's role as a trusted and safe resource for the adoption community.
Gladney Press Release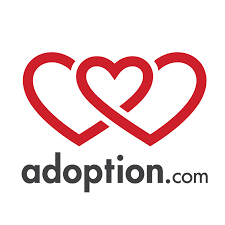 (Fort Worth, TX)--The Gladney Center for Adoption announced today it has acquired Adoption.com and its assets. The purchase includes more than 900 adoption-related URLs, 75 adoption-related sites, two adoption apps and numerous social media sites. The platform will expand Gladney's reach to a broader national and international audience and enhance Adoption.com's role as a trusted adoption resource.
"This is an incredible opportunity for Gladney and the adoption community," said Mark Melson, President and CEO of Gladney. "As the highest-ranked adoption-related website in the world, the purchase of Adoption.com will increase our ability to advocate for adoption and aid in the creation of new families for children in need."
Melson continued, "adoption has changed dramatically over the last decade. Prospective adoptive parents, expectant parents, and birth mothers and fathers turn to the internet first for information and assistance. Aligning with Gladney, Adoption.com can grow its already significant presence when people are researching and deciding about adoption. It puts an adoption expert into the home of millions, but most importantly, this purchase will increase the number of children and families impacted by adoption. Our mission of creating bright futures through adoption is at the bedrock of this purchase."
Adoption.com will operate as a separate limited liability company (LLC) under the non-profit Gladney umbrella, and its founder, Nathan Gwilliam, will remain on staff as the Adoption.com executive director and a Gladney vice president. Adoption.com team members have also become part of the new Adoption.com entity.
"I knew that in order to take the next big step for the site's growth, we needed a strong partner, with a history of doing adoptions the right way," said Gwilliam. "We both share the same belief – every child deserves a loving and caring family. There is huge potential with Adoption.com and Gladney synergy as Adoption.com can provide greater reach to the tremendous work of Gladney, and Gladney can increase the scope and quality of services provided by Adoption.com. I'm grateful I can continue to be involved in this combined Adoption.com/Gladney adventure."
Melson says future website changes and additions will help build and grow the site.
"It's a much different platform than it was when it launched 20 years ago, and I'm sure it will always be a growing and dynamic site," Melson said. "Having said that, Gladney always employs a careful and thoughtful approach on the subject of change. We are excited about the increased opportunities for children and all members of the adoption community."
###
About the Gladney Center for Adoption:
Based in Fort Worth, Texas, Gladney is a not-for-profit organization. Since its inception in 1887, Gladney has placed over 32,000 children internationally and domestically in forever homes and served over 38,000 birth parents. For more information, visit our website or call 817-922-6000. The heart and soul of our mission is - Creating Bright Futures Through Adoption.