November is a time for reflection, thanksgiving, and National Adoption Month! As we gather around the table reflecting on what we are thankful for, I am especially grateful for relationships that formed over my time with Gladney- both professionally and those with families. Over the years, I have had the ability to watch families grow -- individuals becoming parents and children growing into their teen and early adult years!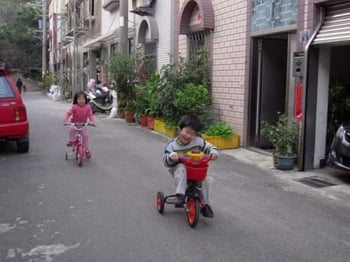 Christmas 2009, Taiwanese siblings Molly (age 5) and Mason (age 7) also known as the M&Ms, joined their forever-family, from Texas. As our Asia team worked with the family to prepare them for placement, Molly and Mason were in the care of foster parents who provided the kids with love and family life experiences. Over the years with Molly and Mason's family, we have had the pleasure to stay in touch through Gladney family events and messaging, sharing photos and stories over the years. What a joy to be able to watch these young adults grow into adulthood!
As with all adoptions, families are built through grief and loss. I recently caught up with Molly, age 18, and mom Lyndy. Molly shared her college entrance paper, and both reminisced about the past 13 years as family. Molly recalls her early memory of loss as she joined her family. "The quick glance I saw out of the transparent glass window was of my gentle and loving foster mom. The moment was captured as the lens of my eyes focused on her. My life has been altered by this distinctive memory starting on December 25, 2009. At the time of our adoption from Taiwan, my brother was seven and I was five. Due to being so young, I was blissfully unaware of what adoption conveyed. I was a little girl who thrived in anticipation of any new event, but despite my obliviousness, the one thing I recall is seeing my foster mom's facial expressions. The mix of emotions and the sensation of physical separation tore me away from reality once I reached my arms towards my new family. I could see the trickle of tears running down her face, but then, oddly, she smiled softly. She knew that this loving family would be our permanent home, but in her heart, we were like her children. It eventually led me to realize that the attachment to love was built on a firm foundation, but sometimes love means sacrificing what is best for them. Since then, a new chapter in my life has begun with unknown possibilities."
Lyndy has been a fierce adoption advocate over the years and provided her children with opportunities to connect to their roots through multiple trips and a summer-long stay exploring Taiwan and studying Mandarin at National Taiwan Normal University. Lyndy has involved her children in cooking classes and incorporated homemade Taiwanese food at mealtime- favorites being dumplings, beef stew and bubble/Boba tea. Molly recalls the emotions of returning to Taiwan -- recalling the smells of the streets and of cooked cabbage in her foster mother's kitchen. Returning to her neighborhood, she immediately recognized her favorite candy spot where she would pick out a treat as a young child (which ended up being a 7-Eleven!). Molly reflects on her connections with other adoptees through the Taiwan Rocks Adoptee Group, traveling to meet a few times with other adoptees for camp and family get togethers. Molly notes that she has formed special relationships with other younger adoptees, fostering relationships that will hopefully last a lifetime. As a child, she rejected the idea of continuing to learn Mandarin, but as a teen, she started taking language classes and even received high school foreign language credit because of parental advocacy. Her one regret is not keeping up with her Mandarin throughout her early childhood, as she knows it would have made speaking the language now much easier.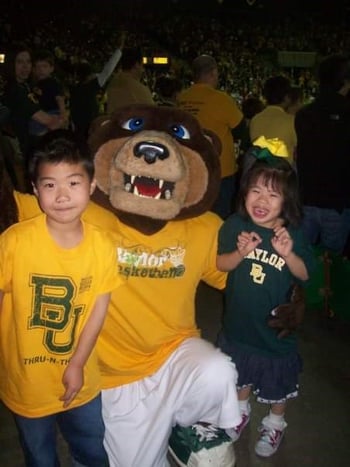 As Lyndy prepares to be an empty nester after 37 years of parenthood, Molly will join her brother at Baylor University in 2023 - her bond with her brother is undeniable. She has a strong interest in staying connected to other adoptees, her Taiwanese roots, and looks forward to joining the university Asian student union. As she finishes her Senior year of high school, Molly is in the top 5% of her class, and she is an accomplished gymnast and volleyball athlete. She is completing her capstone Senior project- building her business "Crochet for a Cause." The earnings will go to support Gladney's Asia Adoption Support Fund, which assists adoptive families with adoption related costs. She expressed interest in being a camp counselor through Gladney's adoptee camp this coming summer, connecting with younger adoptees and parents to foster an intense sense of connection. Molly has a bright future ahead of her, and we cannot wait to see her continue to thrive and grow as starts her journey in adulthood! The sky truly is the limit.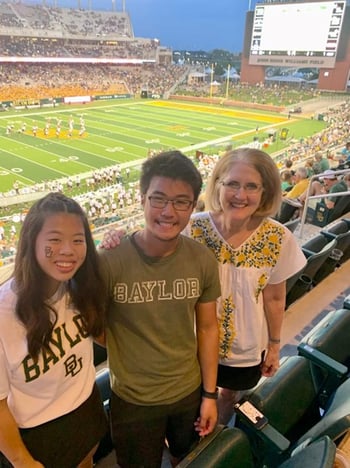 As we reflect on National Adoption Month, I cannot help but think about the many sibling-groups in Taiwan that current wait and often wait longer than singlets for families. Molly reminded me that she and Mason were Gladney's first sibling adoption! Wow has time flown by! Over the past 13 years, many siblings were welcomed into their forever families. Sadly though, many must wait longer, and many will become available for adoption over the coming years. As we continue our advocacy, we hope you will reach out to learn more about sibling adoption in Taiwan!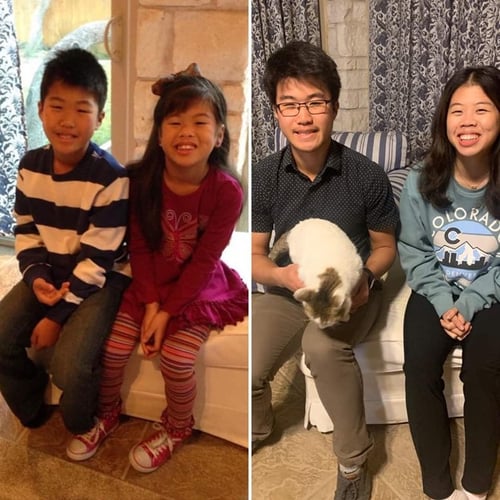 If you want to learn more, please contact us at Superkids@gladney.org to learn more about taking the next steps with Gladney!