As of March 2023 – Since these siblings have not matched with a family, Taiwan is willing to consider placing these children with more than one family.
We are excited to introduce siblings Jade (age 10), Jack (age 8), Jay (age 7), and Jared (age 6)!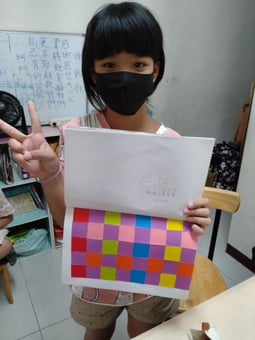 Jade was born in 2012 and is 10 years old. Jade's favorite activities include playing dodgeball, cutting out shapes and gluing them to make colorful collages, writing and painting! Her foster mother has accumulated all of her artwork into a book as a keepsake. Jade also enjoys attending church activities, such as Sunday school and summer/winter camps. Those who know Jade describe her as easy going with the ability to easily adapt to new environments. Jade is enrolled in 5th grade, and her teacher stated she is an excellent student. Her favorite subjects being Mandarin and Science.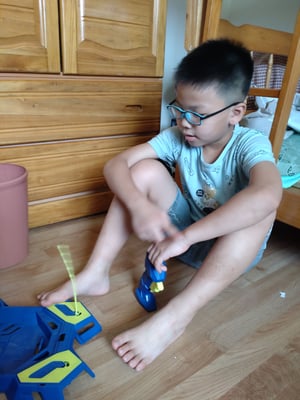 Jack was born in 2014 and is 8 years old. Jack lives in a foster family. He enjoys playing video games, jumping rope, playing 'Go' board game and singing. Jack is a little timid when meeting someone for the first time. Once he has warmed up to them, he will become lively and engaging. Jack is enrolled in 3rd grade and attends an afterschool program. His teacher described Jack as cheerful and smart. His favorite subject is Life Curriculum.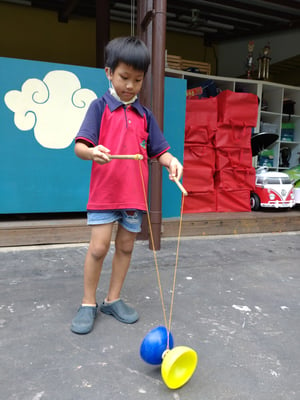 Jay was born in 2015 and is 7 years old. Playing with a diabolo, jumping rope and reading are some of Jay's favorite activities. Those who know Jay describe him as cheerful and energetic. Jay resides at a children's home where he shares a room with 3 other boys. Jay has a diagnosis of ADHD. He is enrolled in 2nd grade and makes good grades at school.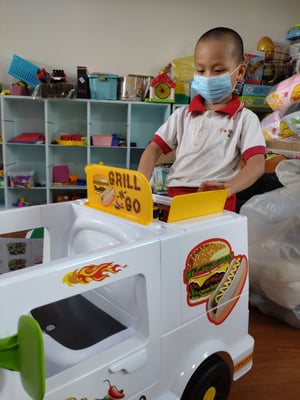 Jared was born in 2016 and is 6 years old. Jared's favorite activities are acting and pretend play. On this particular day, Jared pretends he is a street vendor serving up foods to his customers! His caregivers state Jared is good at playing various roles at one time, while changing his voice and tone. Jared also enjoys playing with toy cars and making his caregivers laugh. Those who know Jared describe him as active and smart. Jared resides in a children's home where he lives with 6 children of similar ages. Jared is enrolled in kindergarten.

While the siblings live in separate residences, they have occasional meetings and Skype calls.

The siblings need time, love and space to help them re-adjust to living with one another. If you think you could be the right family, please contact us at Superkids@gladney.org to review their profiles.

To protect a child's privacy, Taiwan has strict rules limiting public photos of children. To see more photos of the siblings, request to join Gladney's PRIVATE Taiwan Waiting Child Advocacy group on Facebook.
*Don't forget to register for our next virtual information session to learn more about adopting from Taiwan.*