Can you imagine your home with two sons? One in middle school and the other in elementary school? If so, we would love to share more about Noah (age 9) and Neil (age 5) with you! We had a chance to spend time with both boys over zoom during our latest "virtual Superkids trip". (We can't wait to actually GO to Taiwan for our next Superkids trip in Fall 2023!).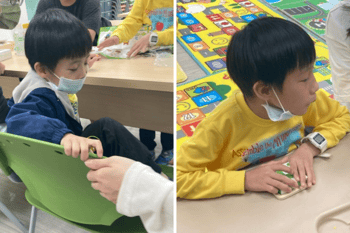 The boys are in the same foster home, so they have a close bond. They are well-liked in school, with friends and good peer interactions. Noah is described as personable and talkative, while little Neil is more quiet and a bit shy. Neil clearly looks up to his older brother Noah and proudly told us about his skill with the Rubiks cube!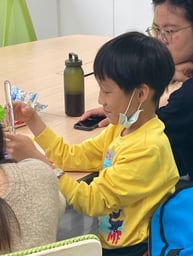 Noah told us a few things about himself, speaking in English: Favorite color? "Green!" Favorite food? "Ice cream!" Least favorite food? "Bananas." Favorite animal? "Rabbit!" Noah is in third grade and his favorite class is a computer class. Not one to be too boastful, during our zoom session Noah's accompanying social worker coaxed him to share with us that he has very neat handwriting.
Little Neil is in Kindergarten and wants to be a police office when he grows up. For now, his favorite color is "rainbow" and his favorite toys are cars- especially Lightening McQueen. Neil has good motor skills, knows his shapes and colors, and can count to 10. Neil drew us some nice, detailed pictures during the zoom session and is quite creative and artistic.
If you think you could be the right family for Noah and Neil, please contact us at Superkids@gladney.org to review their profile.
To protect a child's privacy, Taiwan has strict rules limiting public photos of children. To see more photos of Noah and Neil, request to join Gladney's PRIVATE Taiwan Waiting Child Advocacy group on Facebook.
*Don't forget to register for our next virtual information session to learn more about adopting from Taiwan.*