We are excited to introduce Nigel!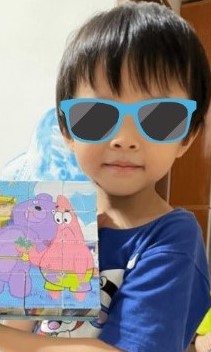 Nigel is an active and lively 6 year old who enjoys riding his scooter, completing puzzles and visiting the park to play on the slides! In a recent video, Nigel is beaming as he jets around on his scooter.
Nigel has a good relationship with his foster family, especially his foster mother. His foster mother stated Nigel likes to cuddle and often asks her for hugs. Nigel also enjoys playing with his 4 year old foster brother and leading him in various activities.
Nigel has an ADHD diagnosis and takes medication. He is in first grade, and his favorite subjects include Mandarin, math and life curriculum. Nigel's foster mother helps him with homework completion.
Nigel's social worker notes that he thrives when he receives positive affirmation and is eager to complete tasks to show what he is capable of. Nigel is outgoing around new people and able to quickly connect with others.
If you think you could be the right family for Nigel, please contact us at Superkids@gladney.org to review his profile.  
To protect a child's privacy, Taiwan has strict rules limiting public photos of children.  To see more photos of Nigel, request to join Gladney's PRIVATE Taiwan Waiting Child Advocacy group on Facebook. 
*Don't forget to register for our next virtual information session to learn more about adopting from Taiwan.*