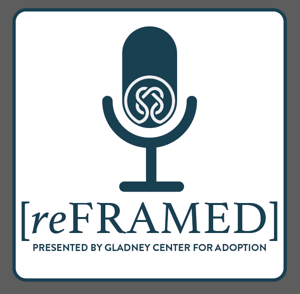 We are thrilled to introduce you to reFRAMED, a podcast presented by the Gladney Center for Adoption. Our podcast is for adoptive parents, therapists, clinicians, educators, and other professionals who have a love for children and a desire to meet their needs.
Our host, Emily Morehead, talks with amazing specialists in their field about ways that we can meet our children's needs.
Please go to your podcast app of choice and download, subscribe, and review. We want to provide a blended learning environment with audio and video content.
Subscribe Here: