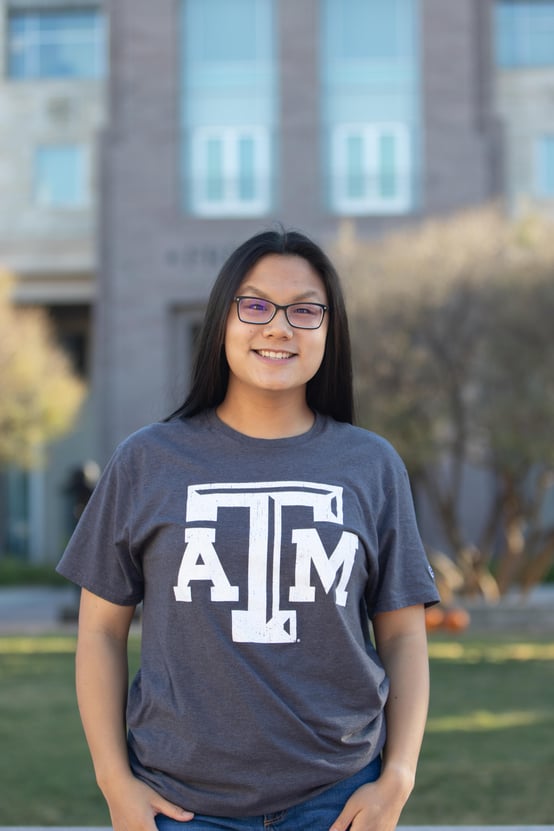 Parent Quote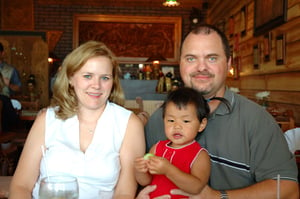 The very first time I held Joelle, I instantly felt a
strong love for her, as she reached her up to
touch my cheek and look back at her nanny as if
to say everything is going to be fine. She is always inquisitive and so bright with a smile for everyone she meets. Being first time parents and adopting from China, we were scared about what to expect, but everyone at Gladney from the staff in New York to the guides in China helped to make our transition go so smoothly.
From the Graduate
Being born in China, placed in an orphanage for adoption, and ultimately adopted by an amazing couple from Texas didn't happen by chance. I was made to be their daughter and they were made to help me through many of the obstacles life would throw at me. If it were not for my parents adopting a tiny, squishy little baby from China, I would not have been able to prosper and grow into the young woman, daughter, sister and teammate that I am today. I thank God for the gift of adoption; for bringing me to my forever home and a family that has been by my side through my life's biggest challenges. I know they will be there for me in the years to come.
About Joelle
A competitive swimmer since she was 5 years old, Joelle was named the most decorated athlete at Lone Star High School in Frisco ISD as a 4 time UIL Regionals champion and 5 time UIL State medalist for swimming. She will continue her education and swimming career at Texas A&M University. She has always been a leader among her peers and dreamed of inspiring and educating the next generation. She will major in Education with a minor in Coaching. She is a member of the National Honor Society and Texas Association of Future Educators, team captain of Texas Ford Aquatics and TFA Youth Council.
Write a comment below congratulating Joelle on her accomplishments and encouraging her in her future!