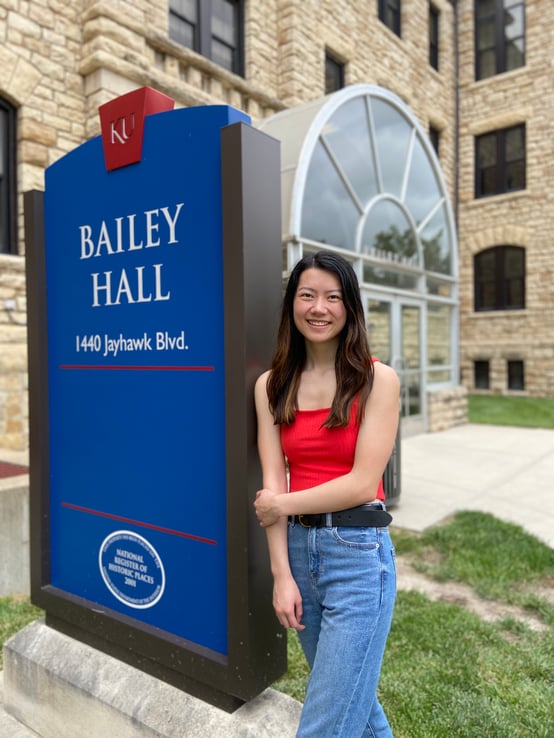 Parent Quote
We have loved seeing both Jordyn's academic success and growth as a person. Completing a double-major in three and a half years was impressive. Completing her education while working in several capacities helping others made us proud. A family trip to China in 2015 helped our family connect with our daughters' cultures first-hand. We were blessed to be able to work with Gladney on both of our adoptions. The information Gladney provided through the years going back to 1999 have been inspirational and helpful as Jordyn has grown to an adult.
From the Graduate
Adoption taught me from a young age that family isn't limited to what you see on TV. I think adoption is part of my experience but it isn't my defining characteristic. It's something that I hope to see included in broader discussions across social and political spheres. Exploring the nuances in adoptee experiences is something that I hope other adoptees will be able to see in news coverage and entertainment to show the importance of intersecting racial and familial representation.
About Jordyn
Jordyn graduated from the University of Kansas in December 2020 with degrees in American Studies and Strategic Communications. She is a candidate for graduating with distinction. Since graduating, she has worked as a communications intern for a boutique firm in Kansas City and as a congressional intern for Congresswoman Sharice Davids. While at KU, Jordyn worked as a resident assistant, an archivist and a gymnastics coach. She also served as Service Director and Vice President of the service organization, Omega Phi Alpha. She is currently looking to combine her academic interests in a communications role in a nonprofit or educational capacity.
Write a comment below congratulating Jordyn on her accomplishments and encouraging her in her future!