SuperKids has taken numerous trips to China and Taiwan to visit and provide assessments to potential families wanting to learn more about a waiting child. It was nearly 4 years ago when we last saw Jack, but we have never forgotten him. 10 year old Jack has been a favorite among many of our professional volunteers and caseworkers at Gladney.... but yet he still waits.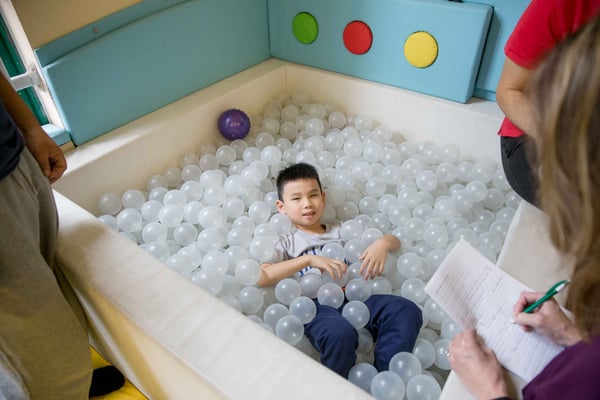 We have Jack described as smart, vibrant and energetic. He likes to talk with people and when he is happy, he talks with his friends and is very excitable. He has a good relationship with his peers in the classroom and orphanage setting. He is liked by all.
Jack has excellent self-care skills. He is able to dress himself, shower and brush his teeth. He can tidy up his room and take care of his daily needs independently.
As described, Jack has strong scores in the areas of language, math and English. He is learning braille for Chinese and Math and he can read it. His English receptive and speaking is good. His favorite subject is PE and he loves skipping, running and gymnastics. He likes crafts, especially folding origami, and enjoys music class.
Jack likes to build with Legos and play with transformers. He likes to watch cartoons, and his favorite is Blum Billye, a Korean cartoon. Jack couldn't choose just one favorite color! His favorites include blue, red, orange, green and gold!
Jack is clinically blind and was diagnosed with cataracts, but has some vision after having an operation.
Jack has lived in group foster care and in a social welfare setting. We think Jack will thrive in a family setting. Are you Jack's parent? Contact superkids@gladney.org for more information about adopting Jack!