The first time I went to China with Superkids, back in 2013, I met a little girl. She was 6 years old at the time. She had strabismus and was missing the toes on one foot. The result of this, coupled with her too-big shoes, was many falls. But she slipped and fell and jumped right up again and kept going. She laughed with delighted abandon at the bubbles one of our team members blew.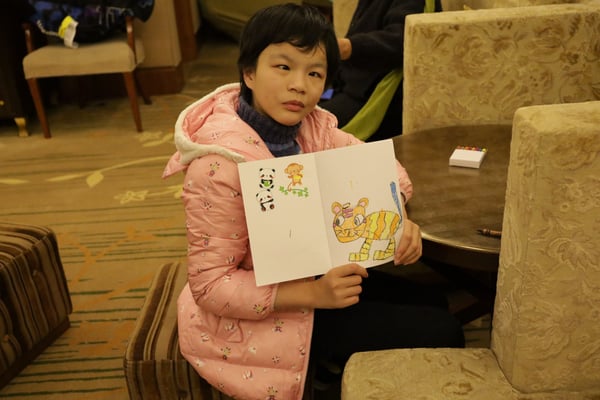 I've seen her a number of times since then. I've watched her grow from a little girl to a young lady. In November I had the opportunity to spend several days with her. She is now 12 and is still waiting for a family.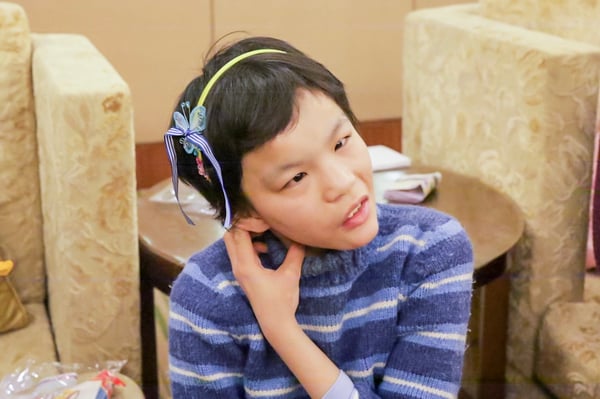 She was pretty reserved at first, but slowly opened up as we interacted with her. She enjoyed the little origami book we had with us and followed the instructions just by looking at the illustrations since it was all written in English.
She loves to draw and did an amazing job of drawing animals we had seen at the zoo. She helped to care for the other younger children from the same orphanage and certainly enjoyed the food from the various restaurants we visited.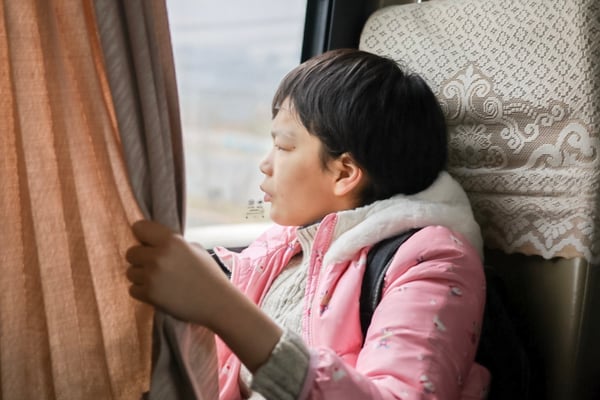 Juniper needs a family! She only has a year and a half before she ages out and is no longer eligible for adoption. I can't stand the thought of this sweet girl never knowing the love and support of a family!
If you would like more information about Juniper please contact us at superkids@gladney.org.