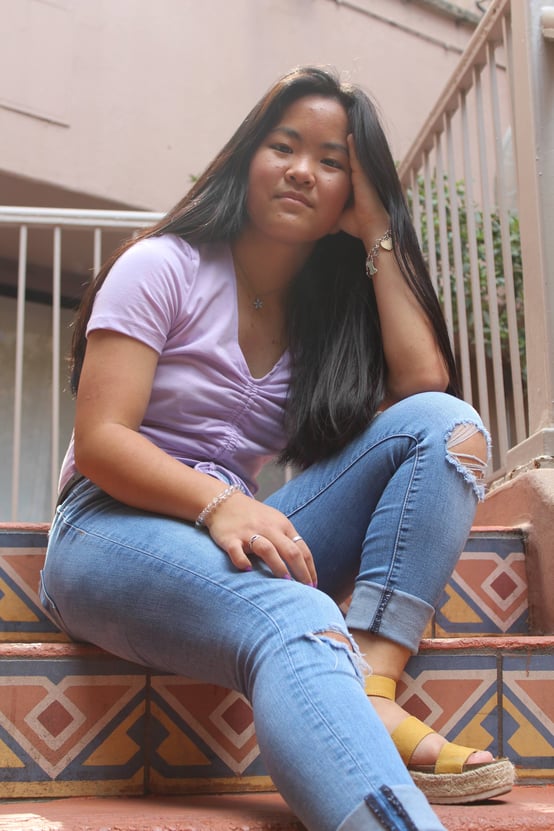 Parent Quote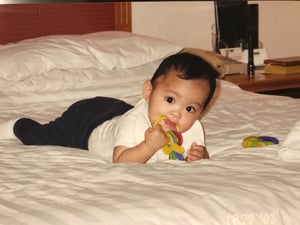 The first time we held you, we were all in a conference room with 10 other families. The crazy combination of official paperwork, crying kids, laughing parents, and photographs soon quieted down as your caregivers told us about each baby. They informed us of what you liked to do, and how to calm you. You were immediately content to snuggle with your new mom and dad. We were a bundle of nerves beforehand, but holding you was pure joy. Since the moment you came into our lives, you continue to bring joy and spread joy. How different our lives would be had we not found one another!
From the Graduate
Being adopted into this family has been a blessing. They have always been there to support me throughout everything and I could not have asked for anyone better. Although I never got to move around the world, I have always wanted to. Being able to go to a military high school has shown me how different but similar everyone is, no matter where they come from. One day I hope to travel back to China to visit the place where I was adopted.
About Katie
Katie is an animal lover with a great sense of humor. She was the head student athletic trainer at her high school two years in a row. Katie will be an incoming freshman at Tarleton State University (Good thing she likes purple - Go Texans!). Along the way, she has survived being a younger sister to Evan, participated in the Junior ROTC program at school, played piano, learned to cook killer lumpia, and loves photography. Katie plans to study veterinary medicine.
Write a comment below congratulating Katie on her accomplishments and encouraging her in her future!