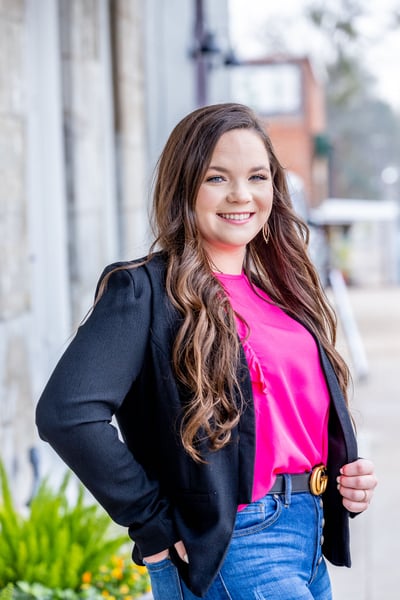 Parent Quote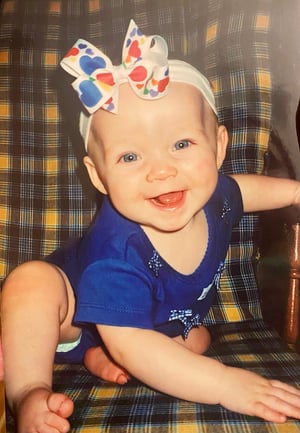 The first time we met Katie Jane was when she was three days old. The caseworker brought her to the hospital where we had just given birth to her sister. Katie and Kenley were born just three days apart. It was the most amazing feeling, and it made the moment so much sweeter to know that Katie had a sister that would be her best friend for life and whom she would grow up with. Placement day was truly a dream come true for us… It was a day that our sweet Katie could officially be ours forever. It's been an absolute blessing having these precious girls to love and watch grow into strong, Christian leaders.
From the Graduate
Adoption was a selfless and loving choice that my birth mother made while facing an unplanned pregnancy at the age of 30. Adoption allowed her to make a plan for me and give me opportunities that she may not have been able to provide. Adoption has provided a safe and loving home for me. I thank God every day for placing me in the most amazing and loving home with my parents and sister that my mother delivered just three days after I was born. I am very thankful for the Gladney Center for Adoption and all the work that they have done to help my parents connect with my birth mother and help find me my forever home with them. I am also grateful for all the post adoption help that they have provided for our family. I am so proud to say I AM GLADNEY.
About Katie
Katie is an honor graduate at her high school. She will be attending the junior college in her hometown, and then transferring to Texas A&M University to study Vet Science. Katie plans to pursue a degree in veterinarian medicine. Katie has been a strong community leader and has spent many hours volunteering with Toys for Tots, Casa for Kids, Samaritan Purse collection, blanket drives, making care packages for the military, visiting local nursing homes, and donating food to families in need. Katie was chosen as a Girls State delegate, served on the County Council Team for 4-H, held several offices in her 4-H Club, is an active member in FFA, Varsity cheerleader for her high school, a representative for Anchor Club, Heritage Belle Society officer, and is active in her church and Young Life. Katie has been on the distinguished honor roll all four years in high school.
Write a comment below congratulating Katie on her accomplishments and encouraging her in her future!