We are excited to introduce brothers Jonah and Jonas! Jonah is 9.5 years old, and Jonas is 3 years old.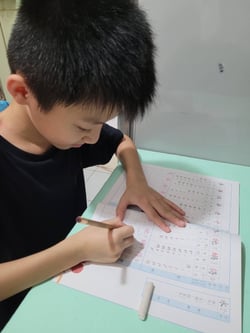 Jonah is described as a "clever" child who likes to explore new places! Jonah enjoys hand crafts, such as origami and building blocks.

Jonah can be shy towards strangers and he takes time to warm up and feel comfortable around new people. Jonah has a close relationship to his foster family, especially his foster mother. He is able to express thoughts about his day openly with her and express himself.

Jonah has a diagnosis of ADHD and is currently on medication to help with his concentration. Jonah is in 3rd grade and participates in his elementary school's afterschool program. He has an excellent academic performance and positive relationships with his peers!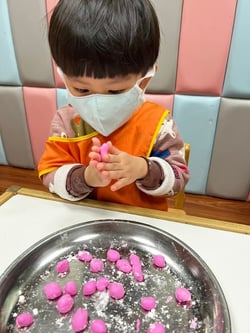 Jonas is fond of music and LOVES to sway to the beat of the music! Jonas enjoys playing on riding toys and playing with toy cars. He has a good bond with his foster family and acts affectionately towards them.
Jonas is receiving occupational therapy for fine motor delays and speech therapy for his language delays. Speech therapy has assisted him to build onto his vocabulary and he is now able to say two-three word phrases, such as "shui-shui" (water), "mama", "fan-fan" (rice/food), and "wo-yao-chi" (I want to eat it.)! Jonas attends preschool where he has more learning stimulation and is able to work on his interpersonal interactions.

While Jonah and Jonas do not live in the same foster family, they have been able to connect on multiple occasions and had an overnight sleepover at Jonah's foster home. Jonah enjoys taking walks with Jonas, and he is excited to help his brother when he can!

Can you imagine yourself building origami figurines with Jonah and jamming out to the beat of music with Jonas? If you think you could be the right family for Jonah and Jonas, please contact us at Superkids@gladney.org to review their profiles.

To protect a child's privacy, Taiwan has strict rules limiting public photos of children. To see more photos of Jonah and Jonas, request to join Gladney's PRIVATE Taiwan Waiting Child Advocacy group on Facebook.

*Don't forget to register for our next virtual information session to learn more about adopting from Taiwan.*