As of today in October 2021, Justin is 5 and a half years old. Justin is a kind young boy who is not shy and develops relationships easily. Even though he is full of energy, he obeys instructions well. Justin has a big appetite and gets along well with his foster sister. He is currently in kindergarten and talks to his foster mother about his friends at school. He recently showed interest in Angry Birds, so his foster mother bought him a 50-piece puzzle. Justin was so excited to show the completed puzzle that he accidently knocked it over. He looked stunned and said 'it was overturned' with embarrassment, but with just a little encouragement, he was able to complete the puzzle a second time!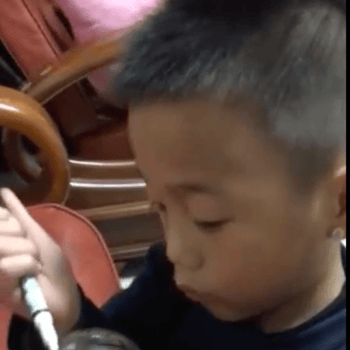 Justin was born prematurely and has been diagnosed with ADHD. He takes medication daily for ADHD and his foster mother reports that progression of his attention and regulation habits has been evident. To address his developmental delays, Justin also received language and speech therapy, physical therapy, and occupational therapy twice per week of each, however these are currently suspended due to the pandemic. In addition to adoption preparation, Justin attended 15 sessions of therapeutic counseling in 2019, which improved his emotional health. He hopes that he will have permanent parents who will love him.
Please contact superkids@gladney.org to inquire about Justin! Also, be sure to join our Taiwan Waiting Child Advocacy group on Facebook to see photos and videos of Justin!