Meet sweet Marianne who will turn 1 at the end of the month! Marianne's caregivers describe her as having a gentle temperament, and reports that she loves to be hugged and seldom cries. From the photos we have, she has the sweetest smile that lights up her whole face! Due to privacy requirements set by Taiwan, we can't share those photos publicly, but can share them with anyone who inquires and meets the requirements to adopt from Taiwan.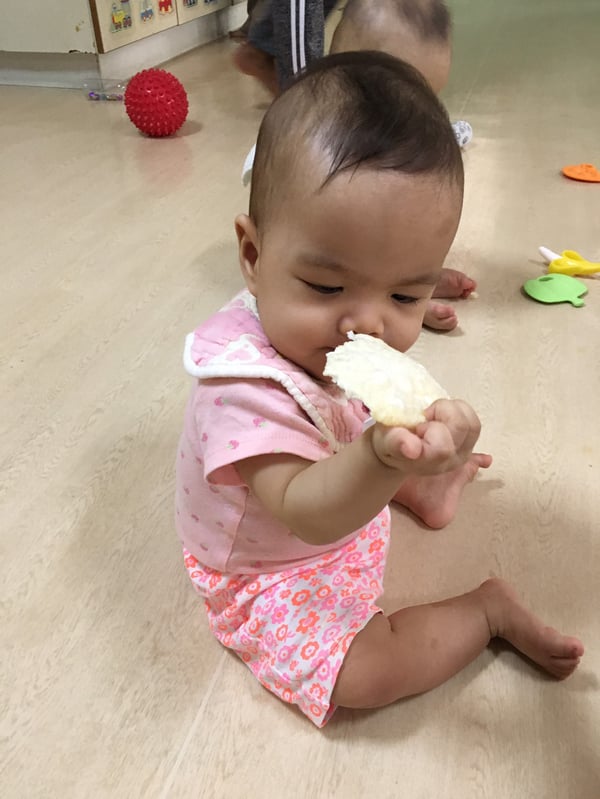 At 10 months old, Marianne was reported to be sitting steady for at least 10 minutes, pulling to stand and cruising while holding onto furniture. She was beginning to eat solids (fruit puree and rice porridge). She could hold blocks in each hand and bang them together.
Marianne is diagnosed with café-au-lait macules with a high risk of neurofibromatosis. She was also diagnosed with PFO and will have a follow-up after she turns 1. We have Marianne's full profile (and those adorable photos!) that we can share with anyone interested in possibly being matched to her. Please email Mary Chapman at mary.chapman@gladney.org.